Keyboard ID: DUNE123
Unit Comments:
We recommend the Cross Island Expressway (toll) to get to the Sea Pines Traffic Circle. At Sea Pines Traffic Circle, take the Pope Ave Exit for 1.1 mile to Coligny Traffic Circle. Take third exit on N. Forest Beach Drive. You will pass Coligny Plaza on your left. Streets on right will begin ascending in alphabetical order. Go to the "Q" street and turn right on Quail St. At the end of this street will be Dune Lane and 123 Dune Lane will be directly in front of you.
Leave a Review
[2]
Available Specials
There are no specials currently available for booking. Please check back soon for special offers.
Dune Lane 123
123 Dune Lane
29928
Hilton Head Island
,
SC
United States
32° 8' 56.2884" N, 80° 44' 10.7448" W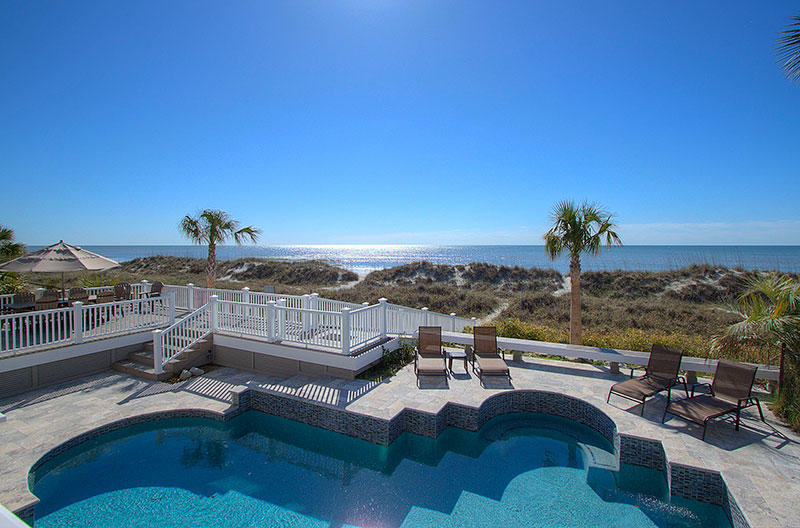 [4]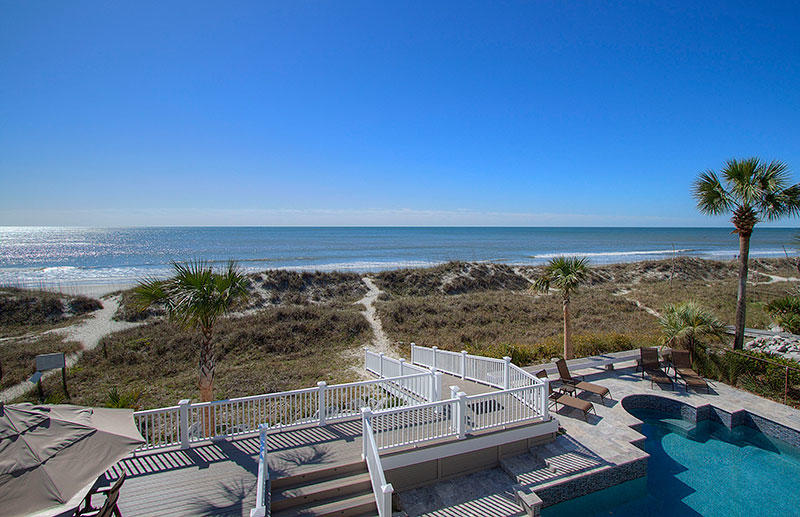 [5]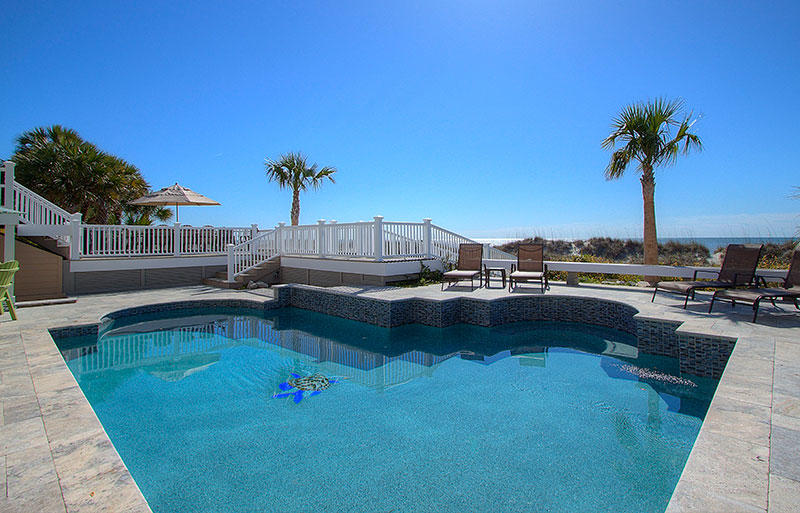 [6]
[7]
[8]
[9]
[10]
[11]
[12]
[13]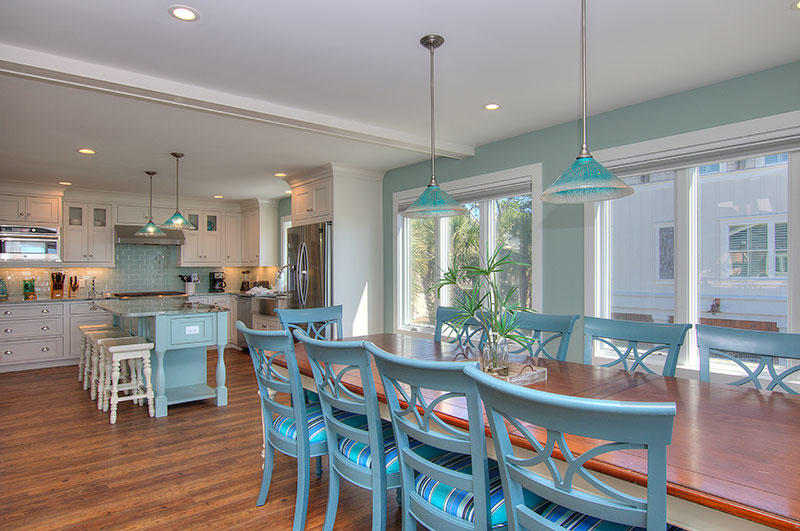 [14]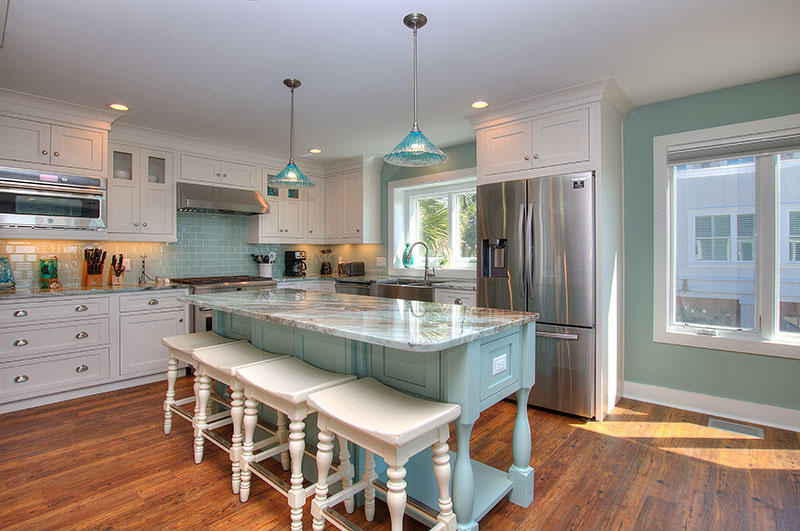 [15]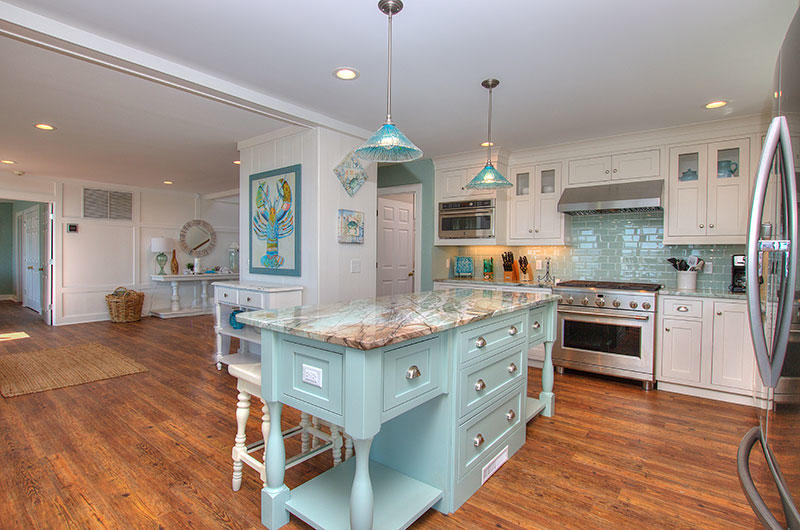 [16]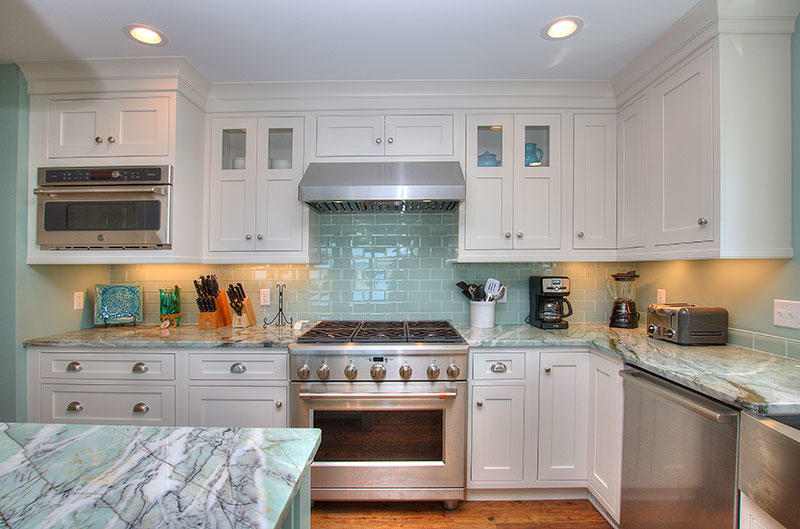 [17]
[18]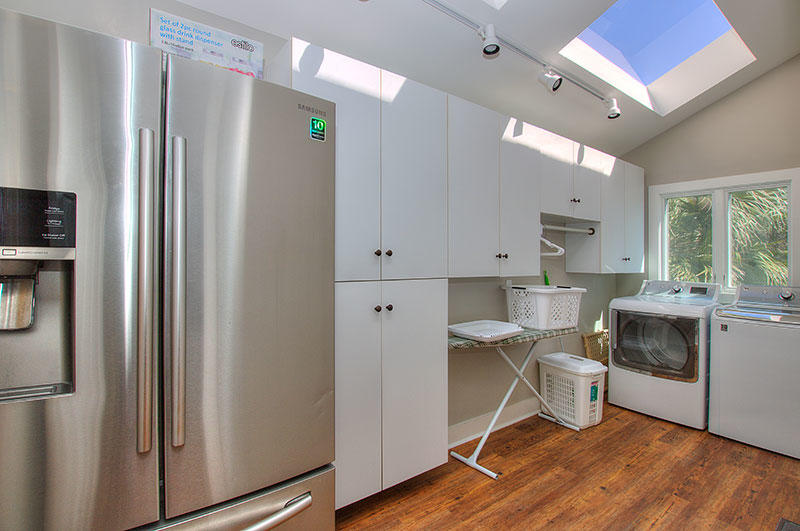 [19]
[20]
[21]
[22]
[23]
[24]
[25]
[26]
[27]
[28]
[29]
[30]
[31]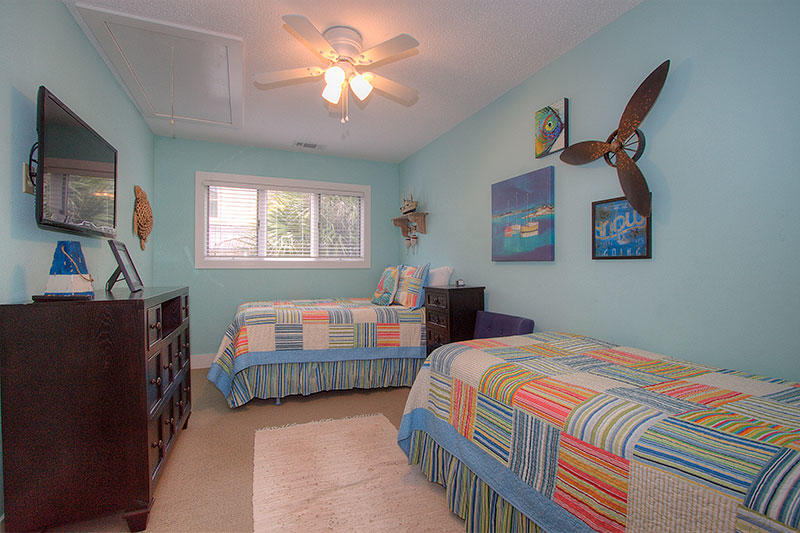 [32]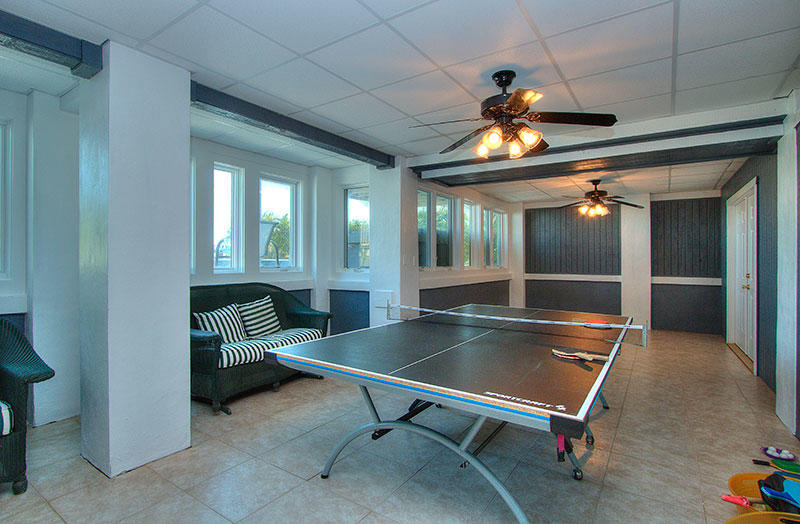 [33]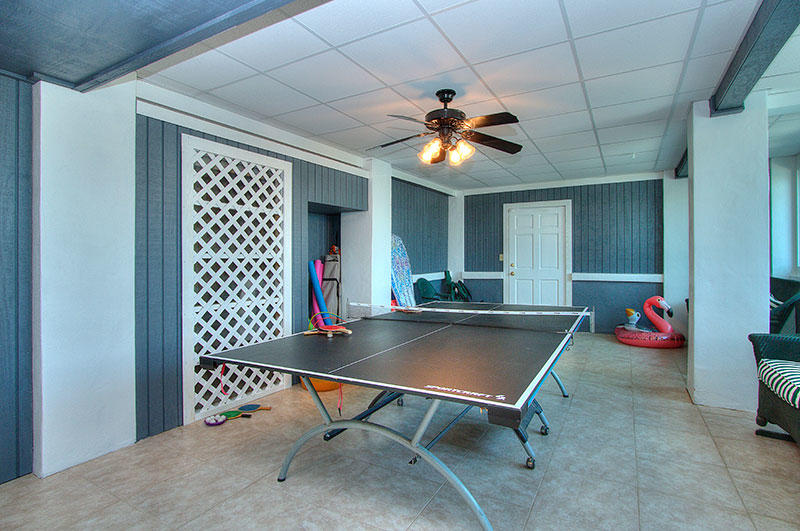 [34]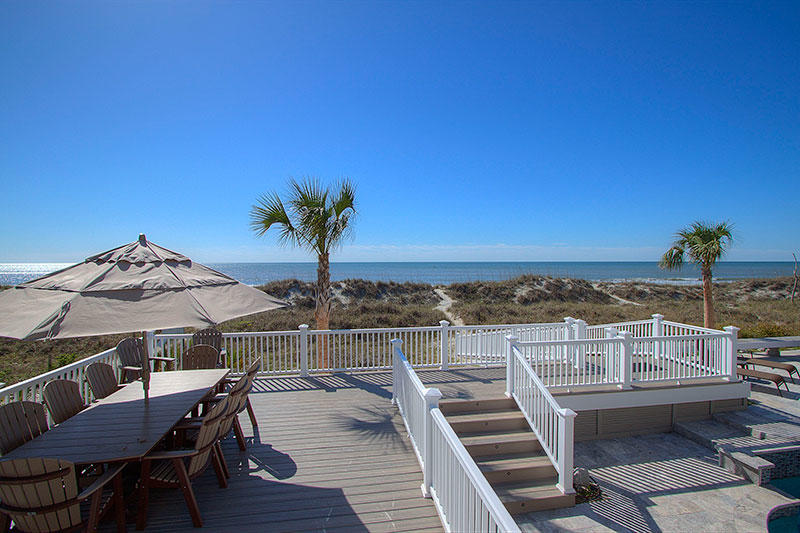 [35]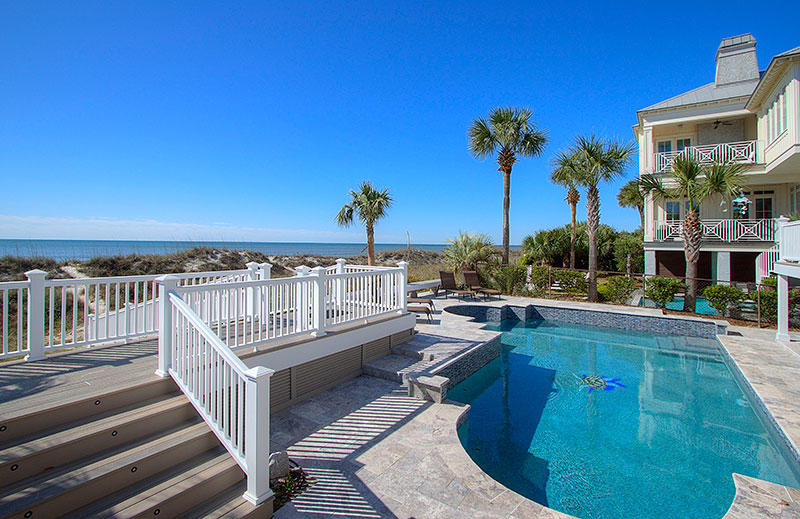 [36]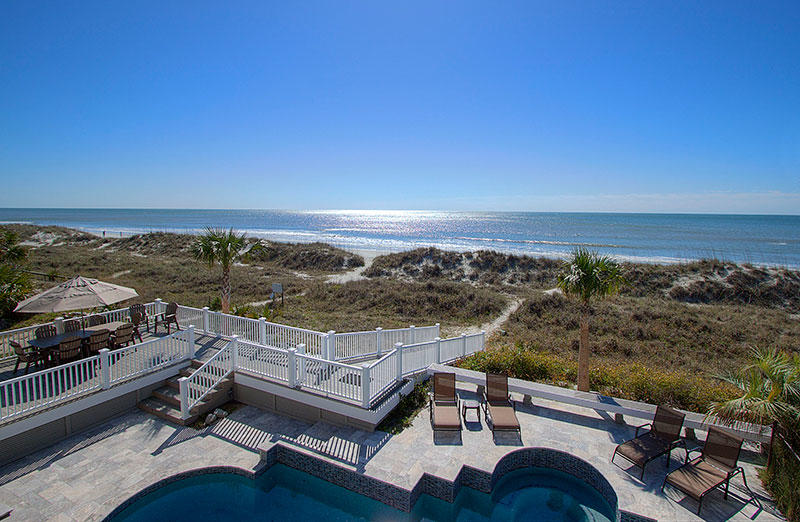 [37]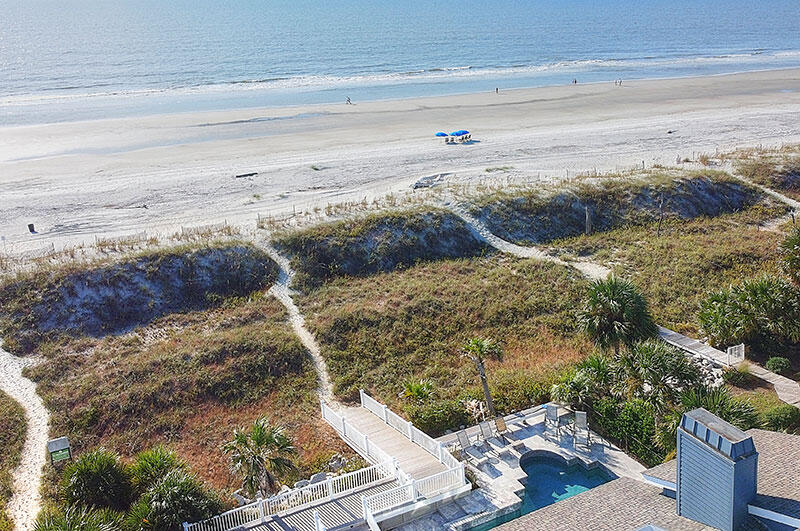 [38]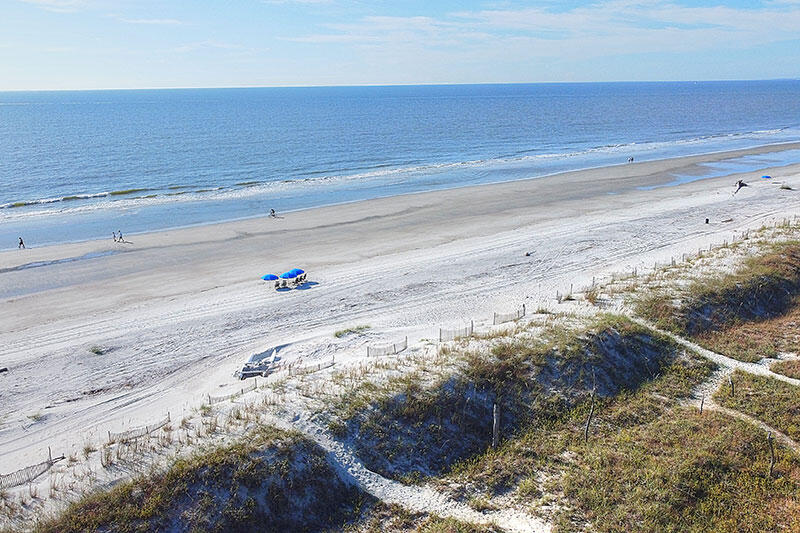 [39]
4 Bedrooms
3.1 Baths
Ocean Front
Ocean View
Oceanside
Private Pool
Walk to beach
123 Dune Lane ~ N. Forest Beach
Breathtaking oceanfront views and this charming Hilton Head beach home will set the tone for an unforgettable beach vacation. 123 Dune Lane has four bedrooms plus a loft with bedding, 3.5 baths, sleeps 10 guests and features a private pool, private beach path, multiple balconies and extensive decking with panoramic views of the beach and Atlantic Ocean.
The main level of the home has vaulted ceilings and extensive windows that highlight the oceanfront view. This level features the kitchen with granite counters and bar seating for four (4), dining area with seating for eight (8) and large living room with large, comfortable sofas and flat screen TV. The laundry room is behind the kitchen and provides a 2nd refrigerator and extra pantry, in addition to the full size washer and dryer. The master bedroom with King bed, flat screen TV and private oceanfront balcony is also on this level, as well as a half bath that serves the living areas.
The second floor features 3 bedrooms and a loft area with bunk beds, chairs and a TV. The oceanfront guest bedroom on the left has a King bed, TV, full bath and balcony overlooking the pool and ocean. A second oceanfront guest bedroom on the right also has a King bed, TV and balcony. The third guest bedroom has 1 Twin bed and 1 Full bed and a flat screen TV, and this bedroom shares a full bath with the loft area and King oceanfront bedroom on the right.
The amenities at 123 Dune Lane will take your vacation to the next level! All of the bedrooms and living areas have TVs, DVD players and wireless internet. A recreation room with separate lockable entrance has a ping pong table and enough room to safely store golf clubs, bikes, etc. And the outside amenities include a large swimming pool (can be heated for additional fee), gas grill, private beach path, and plenty of decking and furniture for relaxing and entertaining around the pool.
Bedding:
Master Suite with full bath - Main Level
King Bed with full bath - 2nd Floor
King Bed with full bath - 2nd Floor
Twin Bed and Full Bed, shares bath - 2nd Floor
Set of Bunk Beds - 2nd floor Loft
Amenities
Area Forest Beach
Sleep Cap 10
Bedrooms 4.00
ilink ilink Booking
Total # of Bathrooms 3.1
Location Oceanfront
Walk to Beach
Private Pool
Ocean Front
Ocean View
Oceanside
KabaDoorName DuneLane_123
Dates
Price
08/28/21 - 10/08/21

$1,160

/ night

08/28/21 - 10/08/21

$5,800

/ week

10/09/21 - 11/19/21

$1,060

/ night

10/09/21 - 11/19/21

$5,300

/ week

11/20/21 - 12/03/21

$1,260

/ night

11/20/21 - 12/03/21

$6,300

/ week

12/04/21 - 12/17/21

$1,060

/ night

12/04/21 - 12/17/21

$5,300

/ week

12/18/21 - 01/07/22

$1,260

/ night

12/18/21 - 01/07/22

$6,300

/ week

01/08/22 - 03/11/22

$1,060

/ night

01/08/22 - 03/11/22

$5,300

/ week

03/12/22 - 03/18/22

$1,220

/ night

03/12/22 - 03/18/22

$6,100

/ week

03/19/22 - 03/25/22

$1,440

/ night

03/19/22 - 03/25/22

$7,200

/ week

03/26/22 - 04/01/22

$1,660

/ night

03/26/22 - 04/01/22

$8,300

/ week

04/02/22 - 04/08/22

$1,660

/ night

04/02/22 - 04/08/22

$8,300

/ week

04/09/22 - 04/15/22

$1,660

/ night

04/09/22 - 04/15/22

$8,300

/ week

04/16/22 - 04/22/22

$1,660

/ night

04/16/22 - 04/22/22

$8,300

/ week

04/23/22 - 04/29/22

$1,440

/ night

04/23/22 - 04/29/22

$7,200

/ week

04/30/22 - 05/06/22

$1,440

/ night

04/30/22 - 05/06/22

$7,200

/ week

05/07/22 - 05/13/22

$1,440

/ night

05/07/22 - 05/13/22

$7,200

/ week

05/14/22 - 05/20/22

$1,440

/ night

05/14/22 - 05/20/22

$7,200

/ week

05/21/22 - 05/27/22

$1,760

/ night

05/21/22 - 05/27/22

$8,800

/ week

05/28/22 - 06/03/22

$1,880

/ night

05/28/22 - 06/03/22

$9,400

/ week

06/04/22 - 06/10/22

$2,100

/ night

06/04/22 - 06/10/22

$10,500

/ week

06/11/22 - 06/17/22

$2,200

/ night

06/11/22 - 06/17/22

$11,000

/ week

06/18/22 - 06/24/22

$2,200

/ night

06/18/22 - 06/24/22

$11,000

/ week

06/25/22 - 07/01/22

$2,200

/ night

06/25/22 - 07/01/22

$11,000

/ week

07/02/22 - 07/08/22

$2,200

/ night

07/02/22 - 07/08/22

$11,000

/ week

07/09/22 - 07/15/22

$2,200

/ night

07/09/22 - 07/15/22

$11,000

/ week

07/16/22 - 07/22/22

$2,200

/ night

07/16/22 - 07/22/22

$11,000

/ week

07/23/22 - 07/29/22

$2,200

/ night

07/23/22 - 07/29/22

$11,000

/ week

07/30/22 - 08/05/22

$2,200

/ night

07/30/22 - 08/05/22

$11,000

/ week

08/06/22 - 08/12/22

$1,980

/ night

08/06/22 - 08/12/22

$9,900

/ week

08/13/22 - 08/19/22

$1,660

/ night

08/13/22 - 08/19/22

$8,300

/ week

08/20/22 - 08/26/22

$1,360

/ night

08/20/22 - 08/26/22

$6,800

/ week

08/27/22 - 10/07/22

$1,320

/ night

08/27/22 - 10/07/22

$6,600

/ week

10/08/22 - 11/18/22

$1,100

/ night

10/08/22 - 11/18/22

$5,500

/ week

11/19/22 - 12/02/22

$1,320

/ night

11/19/22 - 12/02/22

$6,600

/ week

12/03/22 - 12/16/22

$1,100

/ night

12/03/22 - 12/16/22

$5,500

/ week

12/17/22 - 01/06/23

$1,320

/ night

12/17/22 - 01/06/23

$6,600

/ week