Keyboard ID: SHC14
Unit Comments:
We recommend the Cross Island Expressway (toll) to get to the Sea Pines Traffic Circle. At Sea Pines Traffic Circle, take the Pope Ave Exit for 0.7 mile to Cordillo Prkwy (traffic light). Turn right on Cordillo Parkway and continue for approx. 1.4 miles to the stop sign. Take right on N. Sea Pines Drive. After entering Guard Gate, Sandhill Crane is the 3rd street on the left. #14 is on the right.
Leave a Review
[3]
Available Specials
There are no specials currently available for booking. Please check back soon for special offers.
Sandhill Crane 14
14 Sandhill Crane
29928
Hilton Head Island
,
SC
United States
32° 7' 54.1056" N, 80° 46' 31.4796" W
[5]
[6]
[7]
[8]
[9]
[10]
[11]
[12]
[13]
[14]
[15]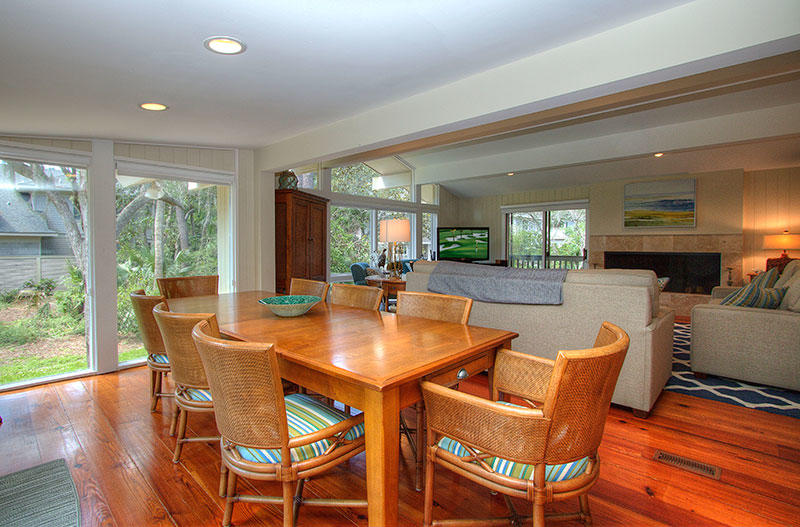 [16]
[17]
[18]
[19]
[20]
[21]
[22]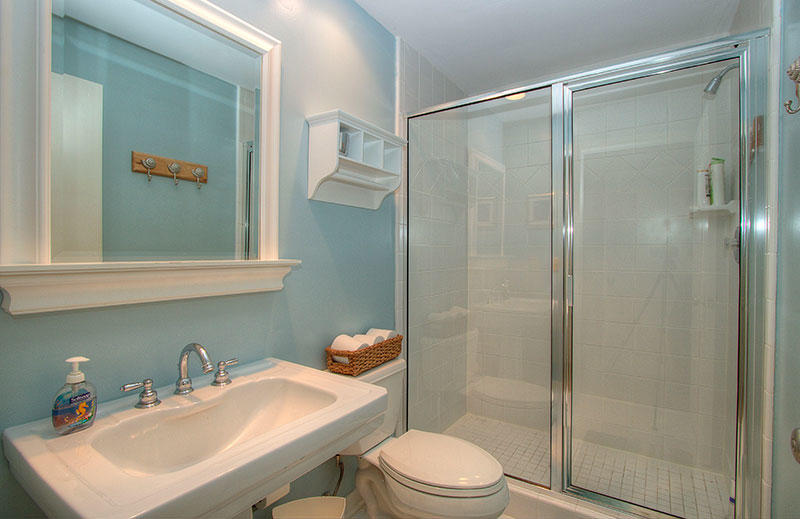 [23]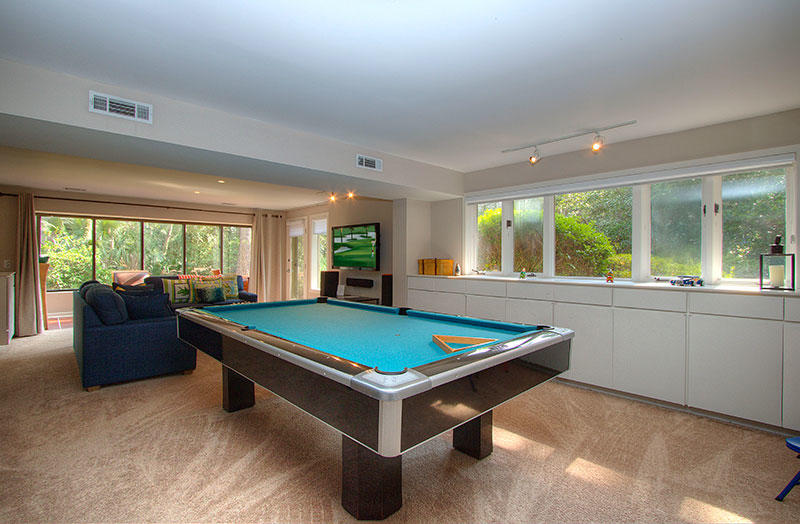 [24]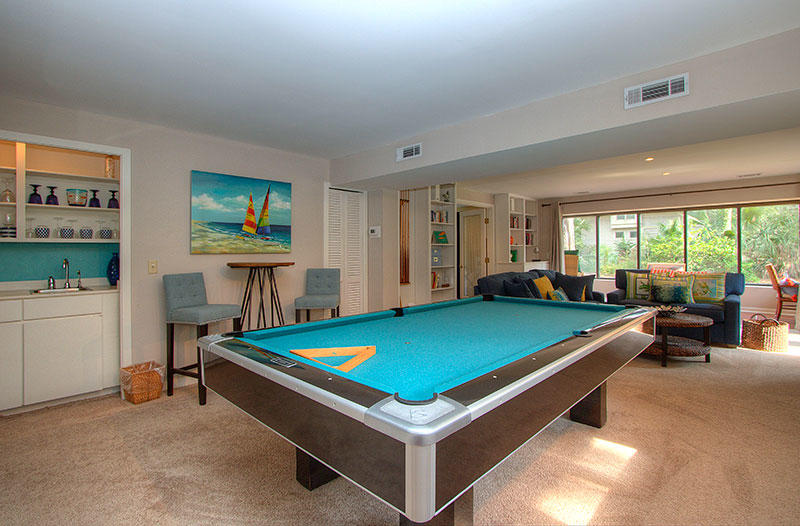 [25]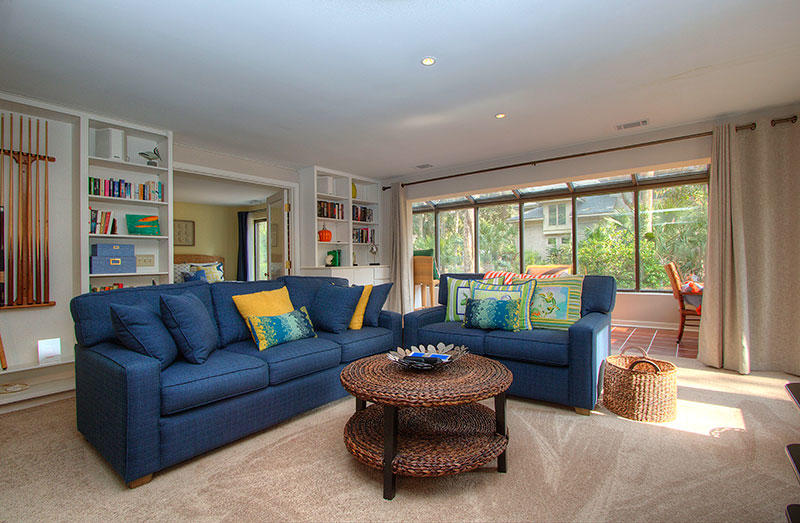 [26]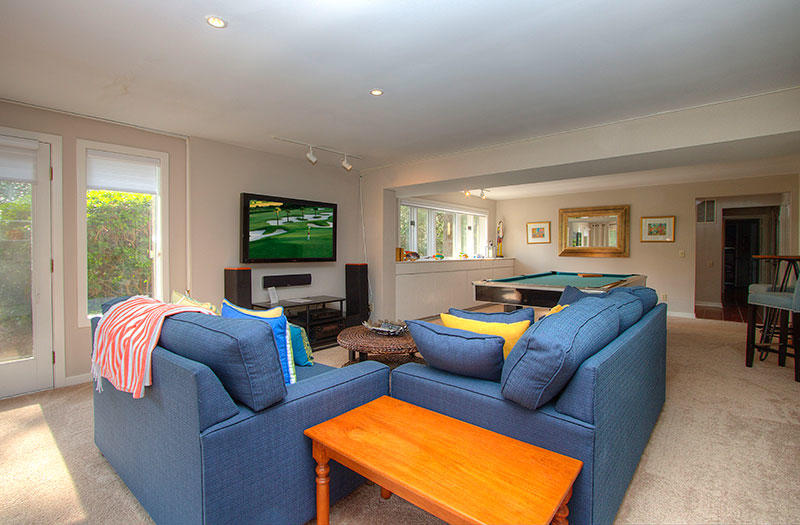 [27]
[28]
[29]
[30]
[31]
[32]
[33]
[34]
[35]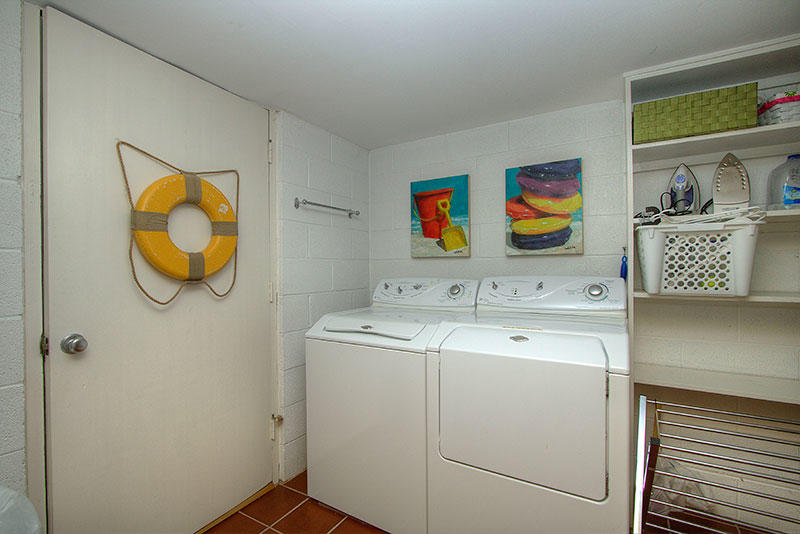 [36]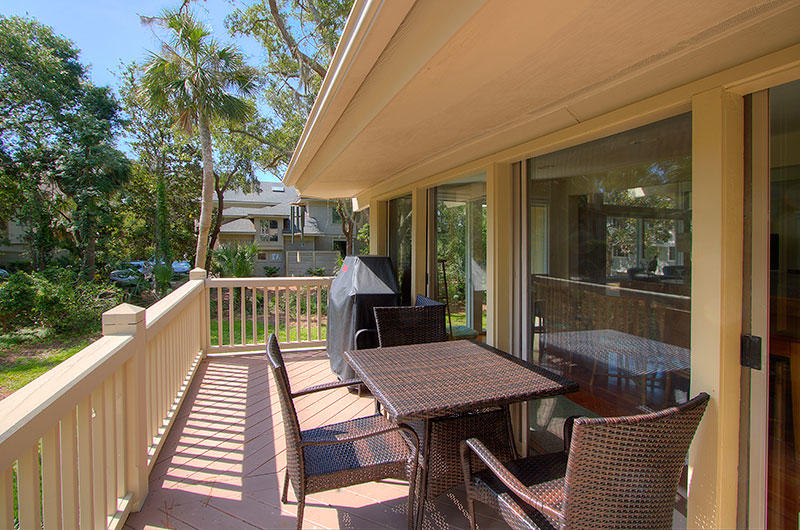 [37]
[38]
[39]
5 Bedrooms
4 Baths
Oceanside
Private Pool
Walk to beach
14 Sandhill Crane ~ Sea Pines
14 Sandhill Crane is a spacious 3rd Row Sea Pines vacation home with 5 bedrooms, 4 baths, large private pool and the perfect location directly on the beach path. This home sleeps up to 16 guests and is decorated beautifully so that you will feel like you're on vacation the second you arrive!
The front door of the home leads to the main living room on the 2nd floor of the home. The living room features a large flat screen TV and the comfortable furniture and breakfast (game) table will provide hours of relaxation with family and friends. Also included on this floor are the dining room (8 seats), kitchen, grilling deck with patio furniture and two bedrooms. The master suite features a king bed and full bath with separate tub and walk-in shower, and the guest bedroom on this floor features a queen bed with full bath (walk-in shower).
The first floor of the home features more common areas and bedrooms and utility rooms. The large living room features comfortable couches, mounted flat screen TV, wet bar and a full size pool table for hours of competition and fun! The bedrooms include a 2 queens suite with full bath (walk-in shower), king bedroom with full bath (walk-in shower) and kids room with 2 sets of bunk beds. Guest must pass through the laundry room to get to the bunk room, and the bunk room does not have a bathroom, so guests in this room will need to use a bathroom in one of the guest bedrooms on this level. All 3 bedrooms have mounted flat screen TVs and the laundry room features a full size washer, dryer and full sized refrigerator and spare ice maker.
Amenities at 14 Sandhill Crane include convenient beach access with the paved beach path directly behind the home. The large swimming pool is a focal point of the home's exterior with plenty of patio furniture and umbrellas for shade, and a gas grill is included with fuel. Wireless internet is available at no cost to guests and the home is outfitted with cable TV and Roku TVs in all bedrooms. Please note, this home does not have a landline.
The location within Sea Pines offers a world-class vacation resort outside your front door with pristine beaches, miles of biking trails, Lawton Stables with live petting zoo, public golf courses, including Harbour Town Golf Links, Racquet Clubs, shopping, restaurants and fully operational marinas in Harbour Town and South Beach with water sports, fishing charters and live entertainment.
Bedding: King, Queen, 2 Queens, King, 2 Sets of Bunk Beds (Twin/Twin), Sleeper Sofa
Amenities
Area Sea Pines
Sleep Cap 16
Bedrooms 5.00
ilink ilink Booking
Total # of Bathrooms 4
Location 3rd Row
Walk to Beach
Private Pool
Oceanside
KabaDoorName SandhillCrane_14
Dates
Price
01/08/22 - 03/11/22

$580

/ night

01/08/22 - 03/11/22

$2,900

/ week

03/12/22 - 03/18/22

$680

/ night

03/12/22 - 03/18/22

$3,400

/ week

03/19/22 - 03/25/22

$820

/ night

03/19/22 - 03/25/22

$4,100

/ week

03/26/22 - 04/01/22

$940

/ night

03/26/22 - 04/01/22

$4,700

/ week

04/02/22 - 04/08/22

$940

/ night

04/02/22 - 04/08/22

$4,700

/ week

04/09/22 - 04/15/22

$940

/ night

04/09/22 - 04/15/22

$4,700

/ week

04/16/22 - 04/22/22

$940

/ night

04/16/22 - 04/22/22

$4,700

/ week

04/23/22 - 04/29/22

$820

/ night

04/23/22 - 04/29/22

$4,100

/ week

04/30/22 - 05/06/22

$820

/ night

04/30/22 - 05/06/22

$4,100

/ week

05/07/22 - 05/13/22

$820

/ night

05/07/22 - 05/13/22

$4,100

/ week

05/14/22 - 05/20/22

$820

/ night

05/14/22 - 05/20/22

$4,100

/ week

05/21/22 - 05/27/22

$1,000

/ night

05/21/22 - 05/27/22

$5,000

/ week

05/28/22 - 06/03/22

$1,060

/ night

05/28/22 - 06/03/22

$5,300

/ week

06/04/22 - 06/10/22

$1,180

/ night

06/04/22 - 06/10/22

$5,900

/ week

06/11/22 - 06/17/22

$1,240

/ night

06/11/22 - 06/17/22

$6,200

/ week

06/18/22 - 06/24/22

$1,240

/ night

06/18/22 - 06/24/22

$6,200

/ week

06/25/22 - 07/01/22

$1,240

/ night

06/25/22 - 07/01/22

$6,200

/ week

07/02/22 - 07/08/22

$1,240

/ night

07/02/22 - 07/08/22

$6,200

/ week

07/09/22 - 07/15/22

$1,240

/ night

07/09/22 - 07/15/22

$6,200

/ week

07/16/22 - 07/22/22

$1,240

/ night

07/16/22 - 07/22/22

$6,200

/ week

07/23/22 - 07/29/22

$1,240

/ night

07/23/22 - 07/29/22

$6,200

/ week

07/30/22 - 08/05/22

$1,240

/ night

07/30/22 - 08/05/22

$6,200

/ week

08/06/22 - 08/12/22

$1,120

/ night

08/06/22 - 08/12/22

$5,600

/ week

08/13/22 - 08/19/22

$940

/ night

08/13/22 - 08/19/22

$4,700

/ week

08/20/22 - 08/26/22

$740

/ night

08/20/22 - 08/26/22

$3,700

/ week

08/27/22 - 10/07/22

$740

/ night

08/27/22 - 10/07/22

$3,700

/ week

10/08/22 - 11/18/22

$620

/ night

10/08/22 - 11/18/22

$3,100

/ week

11/19/22 - 12/02/22

$740

/ night

11/19/22 - 12/02/22

$3,700

/ week

12/03/22 - 12/16/22

$620

/ night

12/03/22 - 12/16/22

$3,100

/ week

12/17/22 - 01/06/23

$740

/ night

12/17/22 - 01/06/23

$3,700

/ week

01/07/23 - 03/10/23

$620

/ night

01/07/23 - 03/10/23

$3,100

/ week