Keyboard ID: SOUBL33
Unit Comments:
Exit off the Sea Pines circle onto Greenwood Dr. pass through the security gate and stay on Greenwood Dr. to the Fraser circle. Take the third right off the circle onto Lighthouse Road, at stop sign make a left onto Sea Pines Dr. for approximately 1/10 of a mile then right onto Beach Lagoon Rd. Drive straight until the road turns into South Beach Lagoon and #33 will be on your left.
Leave a Review
[2]
Available Specials
There are no specials currently available for booking. Please check back soon for special offers.
33 S. Beach Lagoon Rd.
29928
Hilton Head Island
,
SC
United States
32° 7' 9.804" N, 80° 47' 51.288" W
[4]
[5]
[6]
[7]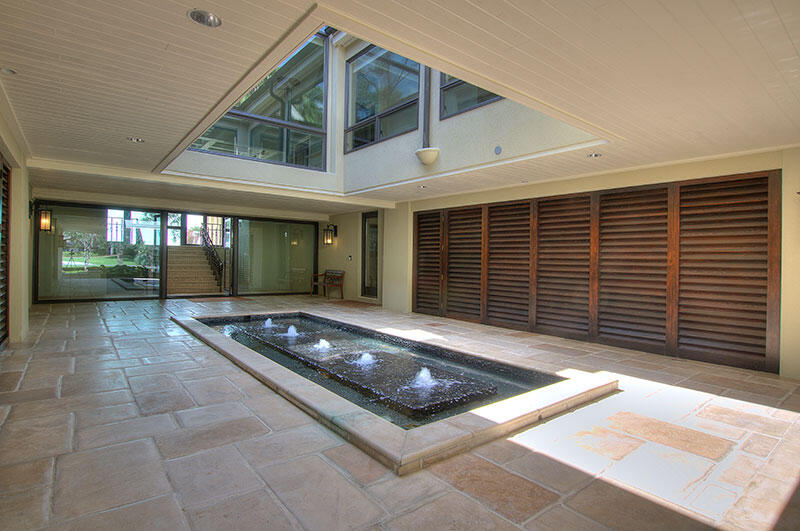 [8]
[9]
[10]
[11]
[12]
[13]
[14]
[15]
[16]
[17]
[18]
[19]
[20]
[21]
[22]
[23]
[24]
[25]
6 Bedrooms
8 Baths
Ocean Front
Ocean View
Oceanside
Private Pool
Walk to beach
33 S. Beach Lagoon ~ Sea Pines
Please be advised, this home is under a complete renovation beginning Fall 2021 and the photos in this gallery do not reflect the updates for 2022. We will update photos as progress is made. Rentals begin Spring 2022! [1]
We are proud to welcome 33 S. Beach Lagoon to Destination Vacation! Located in the exclusive South Beach Lagoon neighborhood, 33 South Beach Lagoon is an oceanfront estate on half an acre with lush gardens, in-ground entry fountain, gourmet kitchen, custom iron railings throughout the home, tall coffered ceilings, impressive windows framing the Atlantic Ocean, private pool, private beach path and the ultimate in privacy and serenity. This is a brand new listing and a spectacular property. More details and photographs coming soon!
Location
Sea Pines
Oceanfront
Walking distance to all new Sea Pines Beach Club
Amenities
Private Pool
Pool can be heated for an additional fee.
Free Wireless Internet but please note, this home does not have a landline
Garage use allowed
Property Details
6 Bedrooms
Sleeps 18 in beds, 21 total
7,530 Sq. Ft.
Bedrooms
Oceanside Suite with King Bed and Private Bath - 3rd Floor
Oceanside Suite with King Bed, Single Sleeper and Private Bath - 3rd Floor
Master Suite with King Bed and Private Bath and Study with Queen Sleeper Sofa - 3rd Floor
Guest Suite with 2 Queen Beds and Private Bath - 2nd Floor
Guest Suite with 2 Queen Beds and Private Bath - 2nd Floor
Guest Suite with King Bed and Private Bath - 2nd Floor
Living Room with Sleeper Sofa - 1st Floor
Amenities
Area Sea Pines
Sleep Cap 21
Bedrooms 6.00
ilink ilink Booking
Total # of Bathrooms 8
Location Oceanfront
Walk to Beach
Private Pool
Ocean Front
Ocean View
Oceanside
Dates
Price
03/12/22 - 03/18/22

$3,520

/ night

03/12/22 - 03/18/22

$17,600

/ week

03/19/22 - 03/25/22

$4,160

/ night

03/19/22 - 03/25/22

$20,800

/ week

03/26/22 - 04/01/22

$4,800

/ night

03/26/22 - 04/01/22

$24,000

/ week

04/02/22 - 04/08/22

$4,800

/ night

04/02/22 - 04/08/22

$24,000

/ week

04/09/22 - 04/15/22

$4,800

/ night

04/09/22 - 04/15/22

$24,000

/ week

04/16/22 - 04/22/22

$4,800

/ night

04/16/22 - 04/22/22

$24,000

/ week

04/23/22 - 04/29/22

$4,160

/ night

04/23/22 - 04/29/22

$20,800

/ week

04/30/22 - 05/06/22

$4,160

/ night

04/30/22 - 05/06/22

$20,800

/ week

05/07/22 - 05/13/22

$4,160

/ night

05/07/22 - 05/13/22

$20,800

/ week

05/14/22 - 05/20/22

$4,160

/ night

05/14/22 - 05/20/22

$20,800

/ week

05/21/22 - 05/27/22

$5,120

/ night

05/21/22 - 05/27/22

$25,600

/ week

05/28/22 - 06/03/22

$5,440

/ night

05/28/22 - 06/03/22

$27,200

/ week

06/04/22 - 06/10/22

$6,080

/ night

06/04/22 - 06/10/22

$30,400

/ week

06/11/22 - 06/17/22

$6,400

/ night

06/11/22 - 06/17/22

$32,000

/ week

06/18/22 - 06/24/22

$6,400

/ night

06/18/22 - 06/24/22

$32,000

/ week

06/25/22 - 07/01/22

$6,400

/ night

06/25/22 - 07/01/22

$32,000

/ week

07/02/22 - 07/08/22

$6,400

/ night

07/02/22 - 07/08/22

$32,000

/ week

07/09/22 - 07/15/22

$6,400

/ night

07/09/22 - 07/15/22

$32,000

/ week

07/16/22 - 07/22/22

$6,400

/ night

07/16/22 - 07/22/22

$32,000

/ week

07/23/22 - 07/29/22

$6,400

/ night

07/23/22 - 07/29/22

$32,000

/ week

07/30/22 - 08/05/22

$6,400

/ night

07/30/22 - 08/05/22

$32,000

/ week

08/06/22 - 08/12/22

$5,760

/ night

08/06/22 - 08/12/22

$28,800

/ week

08/13/22 - 08/19/22

$4,800

/ night

08/13/22 - 08/19/22

$24,000

/ week

08/20/22 - 08/26/22

$3,840

/ night

08/20/22 - 08/26/22

$19,200

/ week

08/27/22 - 10/07/22

$3,840

/ night

08/27/22 - 10/07/22

$19,200

/ week

10/08/22 - 11/18/22

$3,200

/ night

10/08/22 - 11/18/22

$16,000

/ week

11/19/22 - 12/02/22

$3,840

/ night

11/19/22 - 12/02/22

$19,200

/ week

12/03/22 - 12/16/22

$3,200

/ night

12/03/22 - 12/16/22

$16,000

/ week

12/17/22 - 01/06/23

$3,840

/ night

12/17/22 - 01/06/23

$19,200

/ week

01/07/23 - 03/10/23

$3,200

/ night

01/07/23 - 03/10/23

$16,000

/ week