Keyboard ID: DUCK11
Unit Comments:
We recommend the Cross Island Expressway (toll) to get to the Sea Pines Traffic Circle. At Sea Pines Traffic Circle, take the Pope Ave Exit for .7 mile to Cordillo Prkwy (traffic light). Turn right on Cordillo Parkway and continue for approx. 1.4 miles to the stop sign. Take right on N. Sea Pines Drive. After entering Guard Gate, Duck Hawk is the 6th street on the left. Take first left and 11 Duck Hawk will be at the end of the street on the right.
Leave a Review
[2]
Available Specials
There are no specials currently available for booking. Please check back soon for special offers.
11 Duck Hawk Rd
29928
Hilton Head Island
,
SC
United States
32° 7' 48.396" N, 80° 46' 44.256" W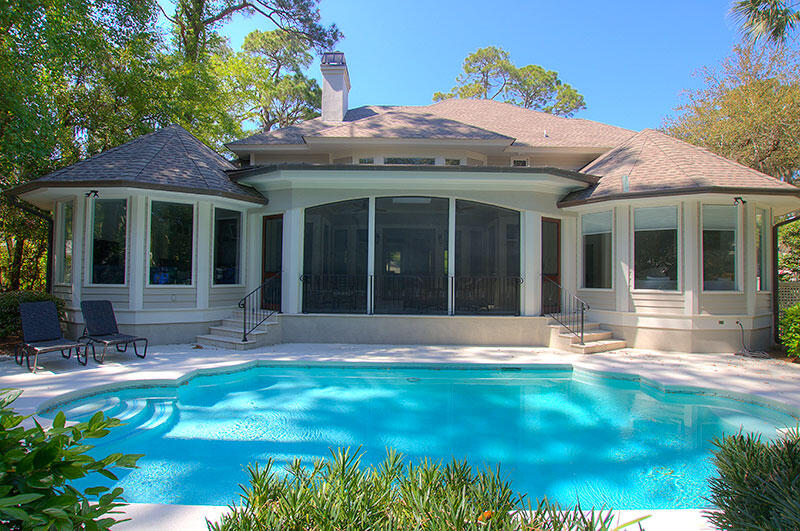 [4]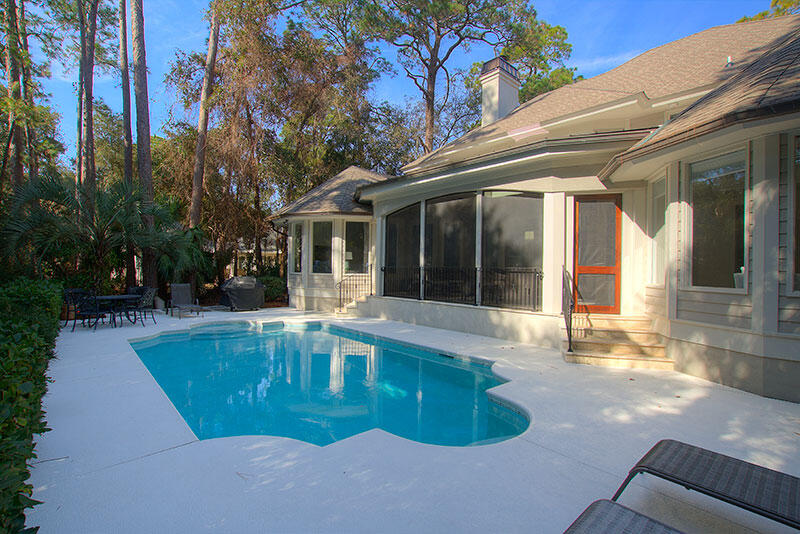 [5]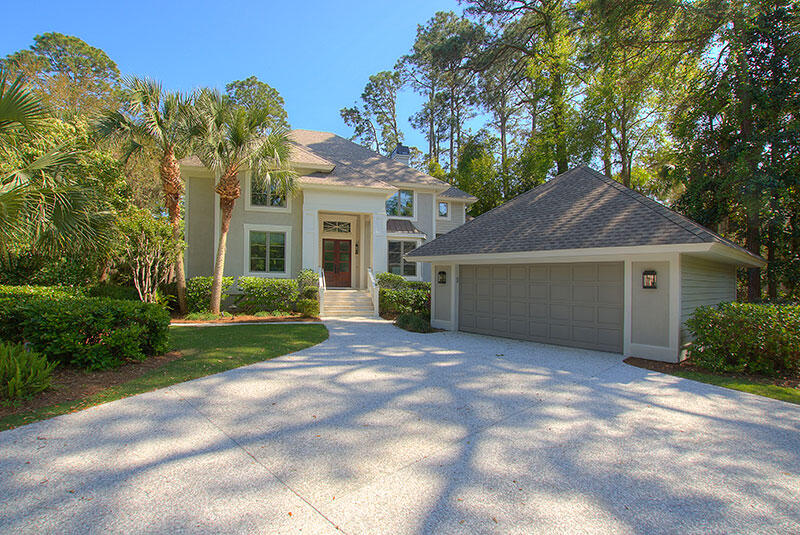 [6]
[7]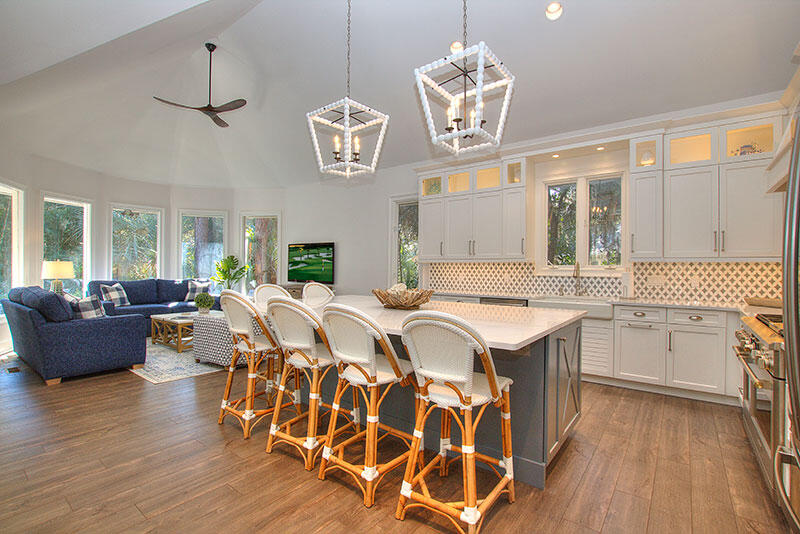 [8]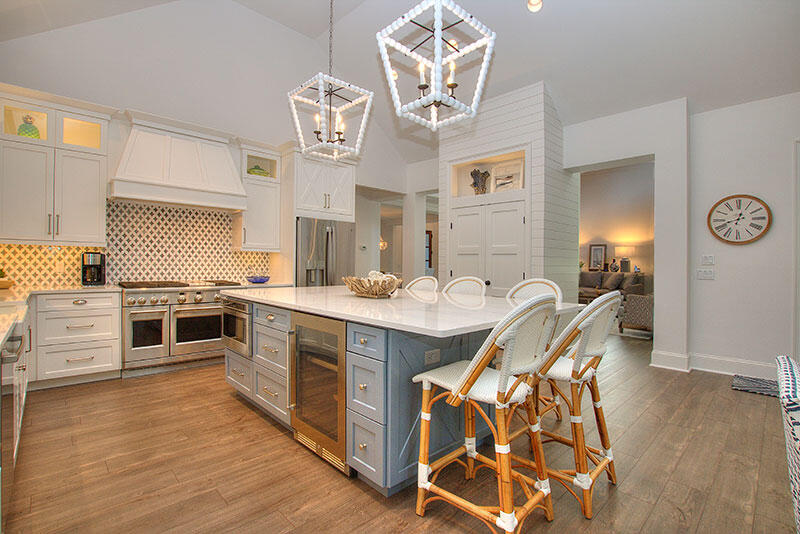 [9]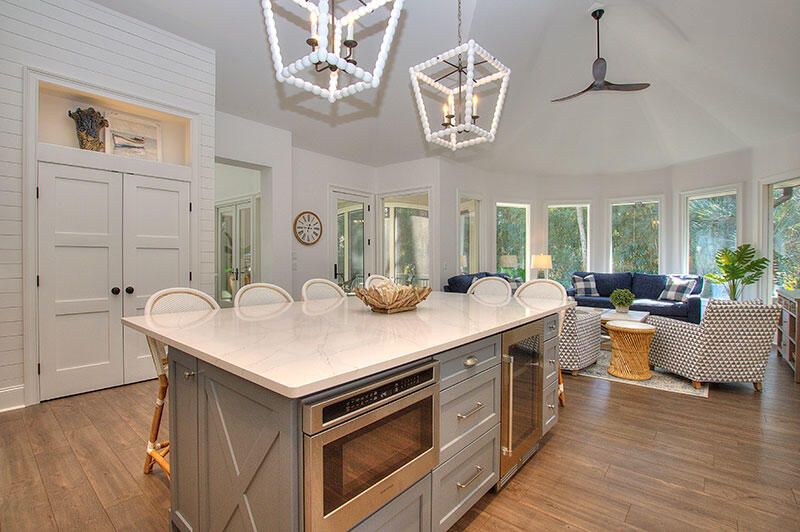 [10]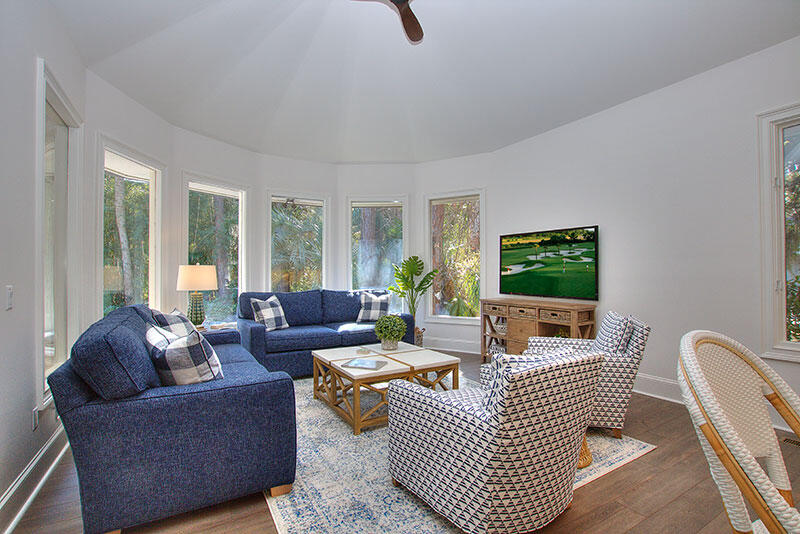 [11]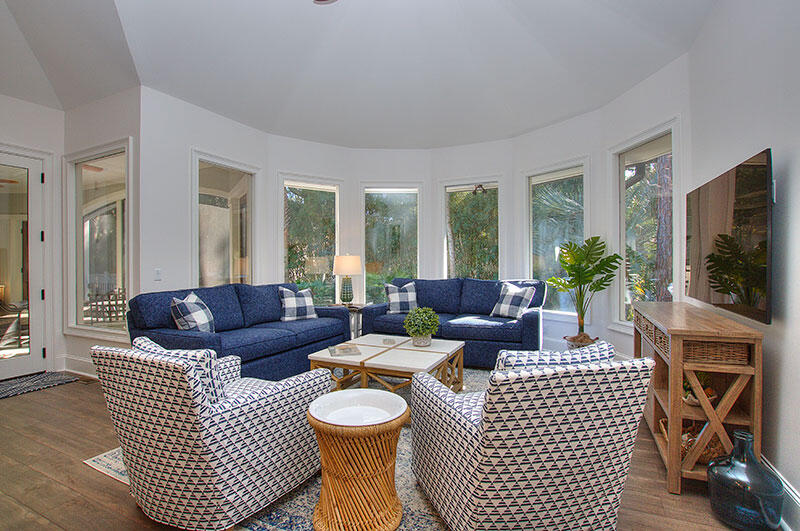 [12]
[13]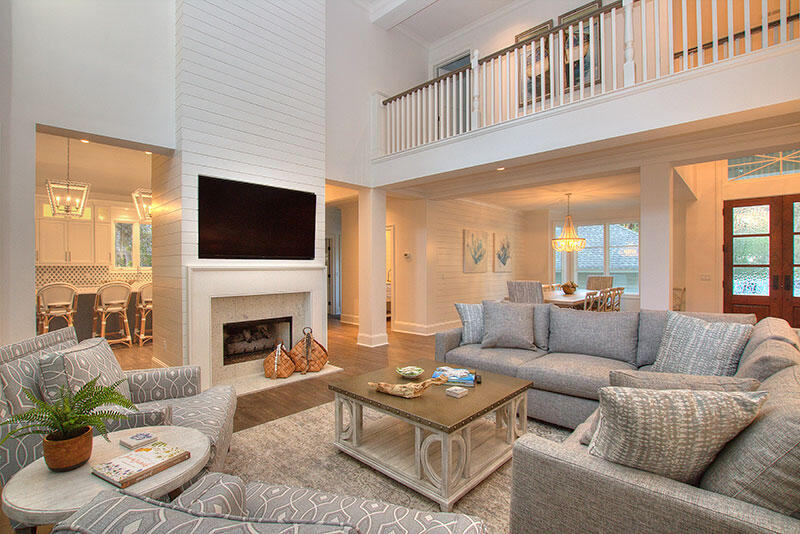 [14]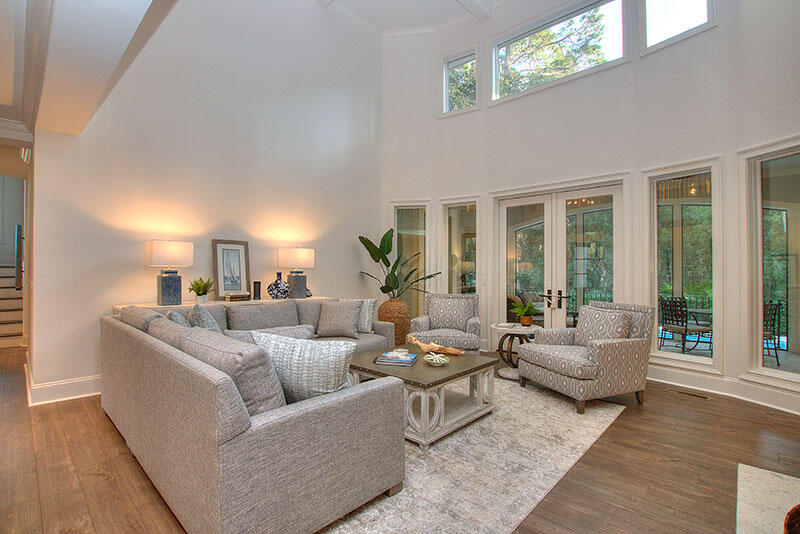 [15]
[16]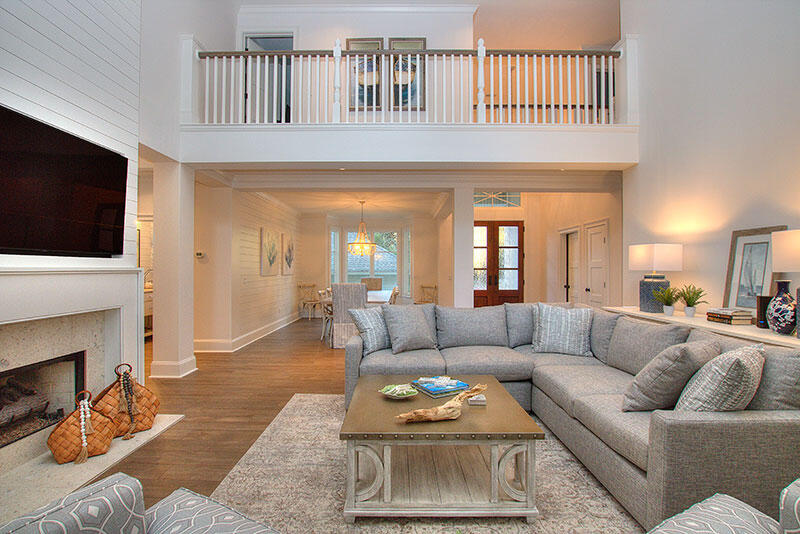 [17]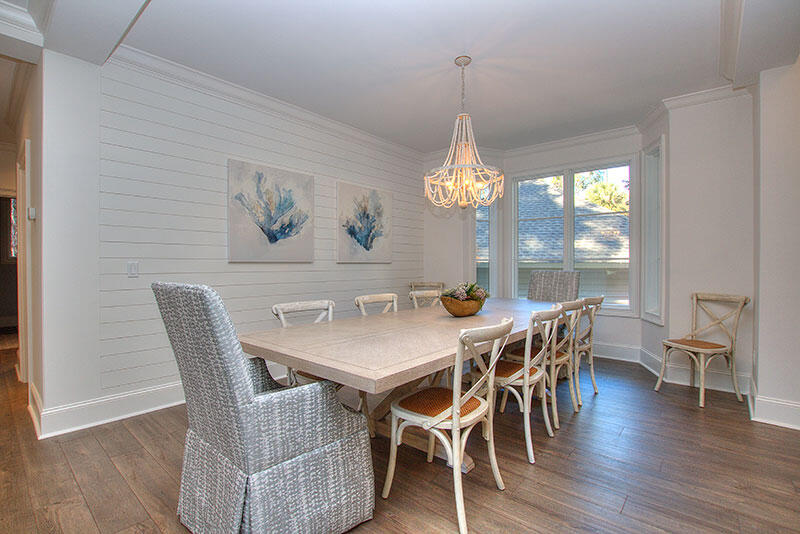 [18]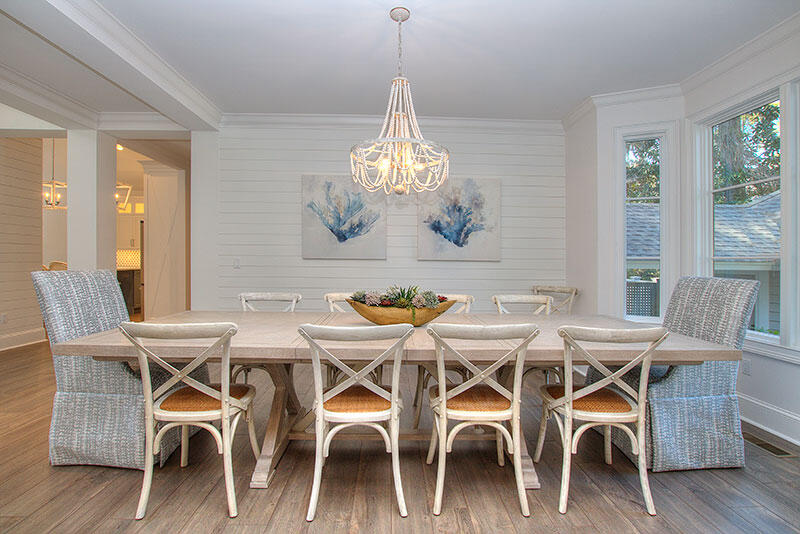 [19]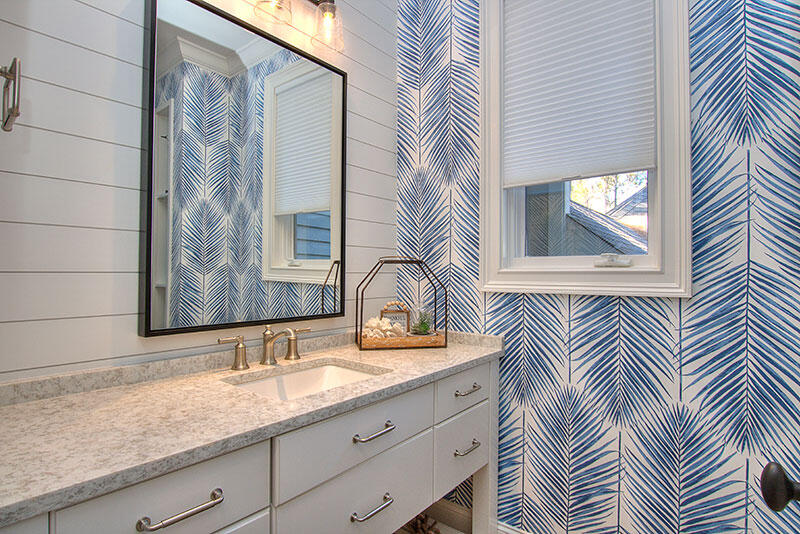 [20]
[21]
[22]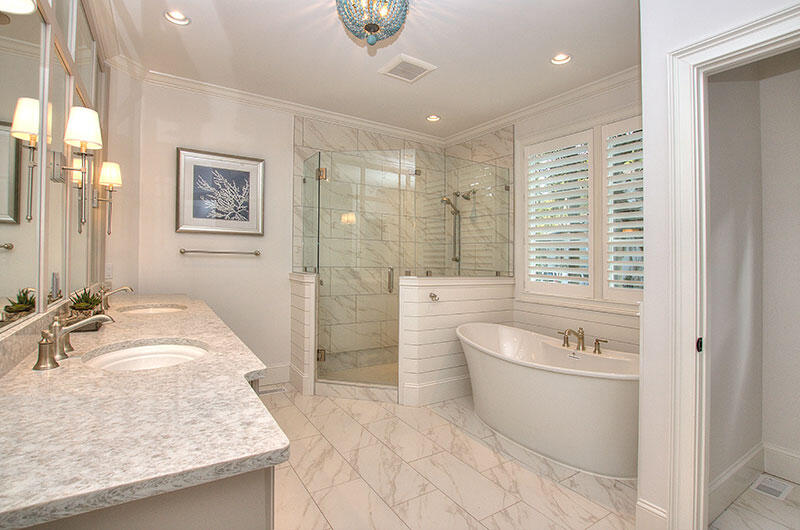 [23]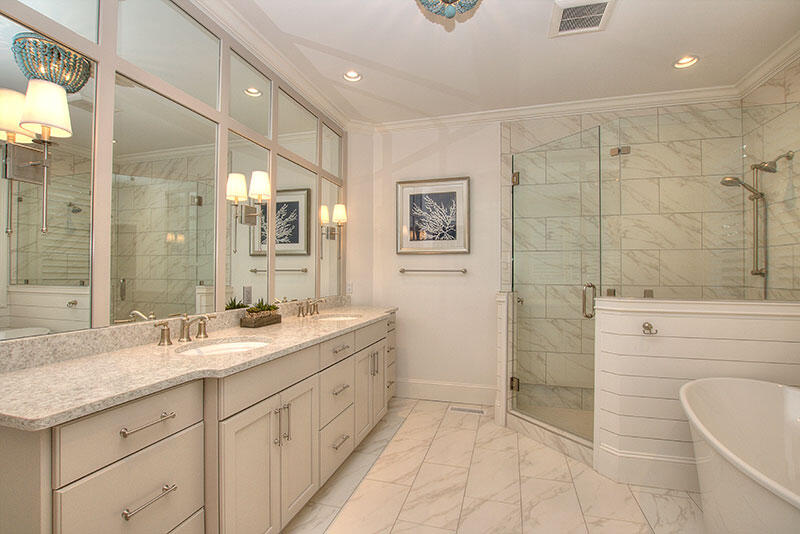 [24]
[25]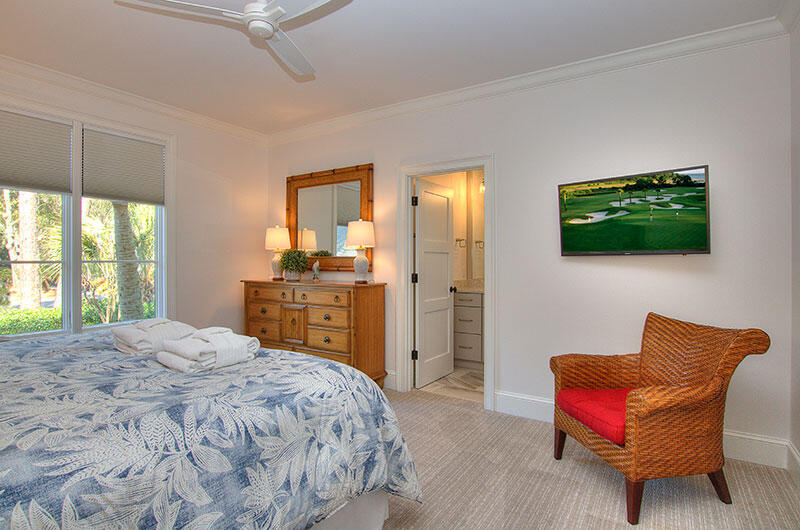 [26]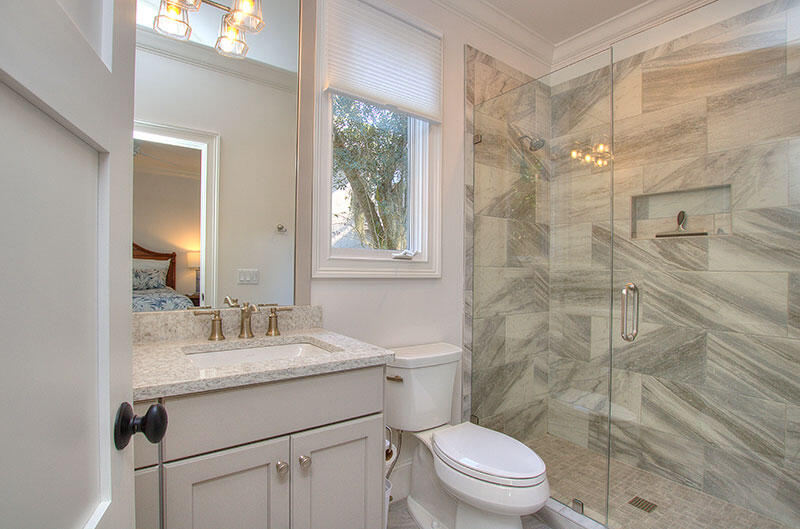 [27]
[28]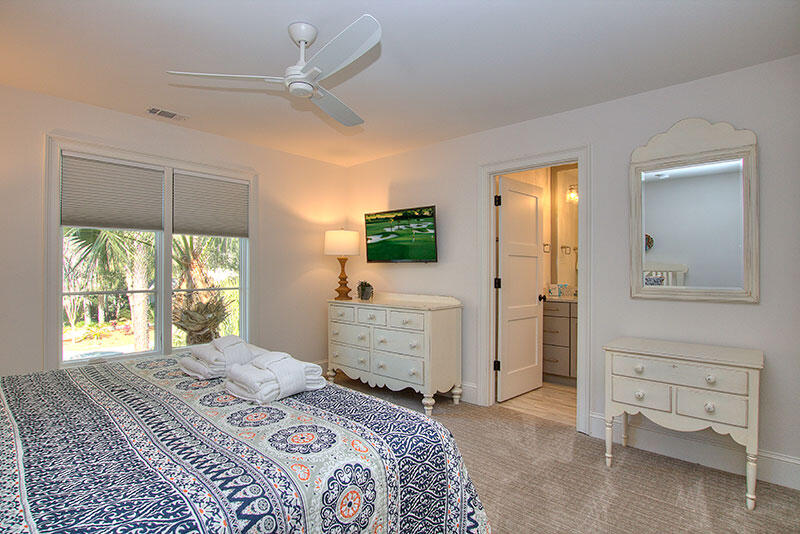 [29]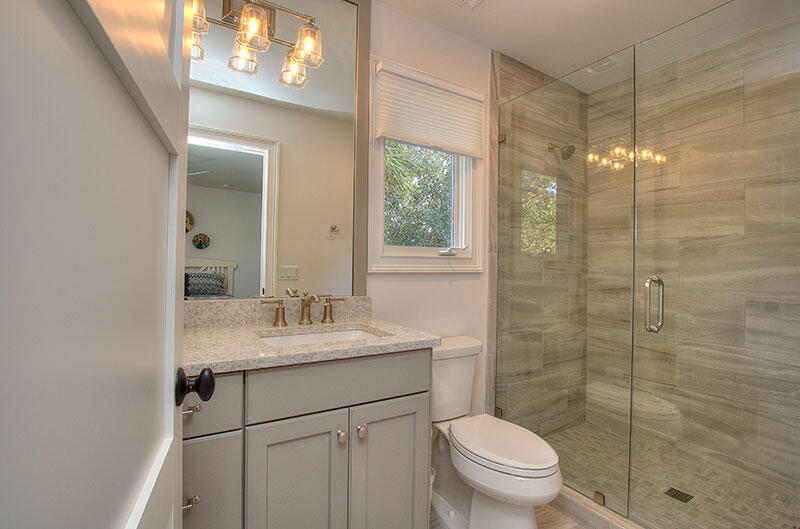 [30]
[31]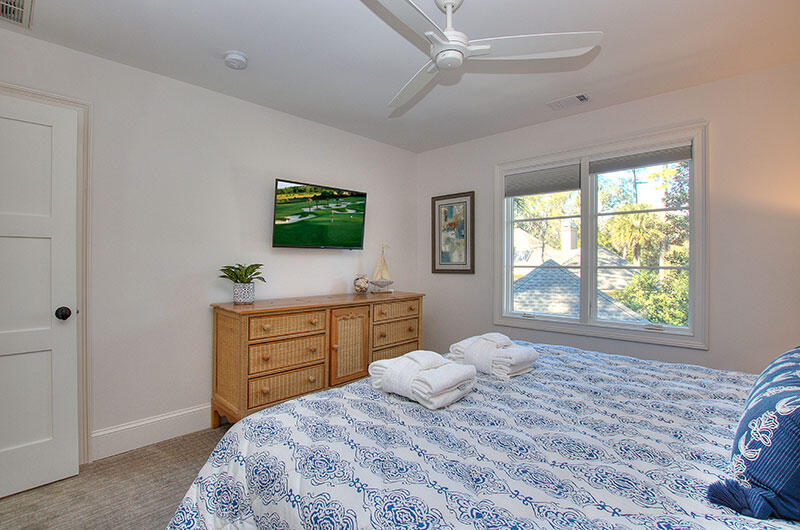 [32]
[33]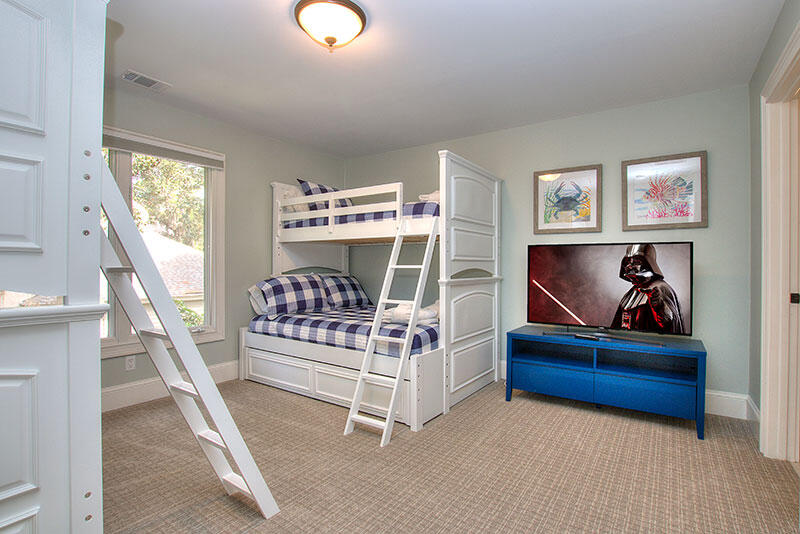 [34]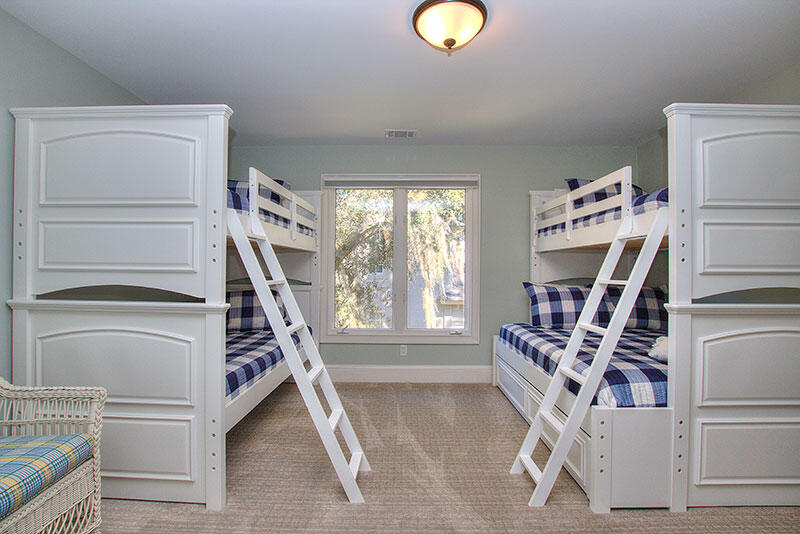 [35]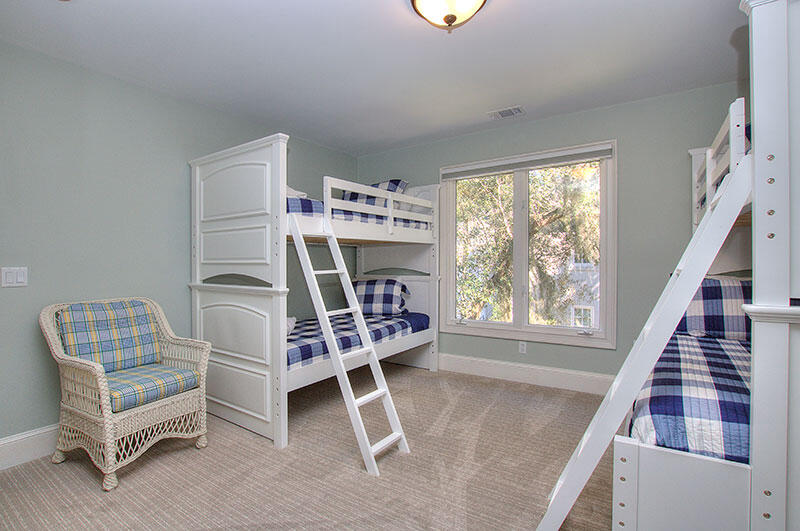 [36]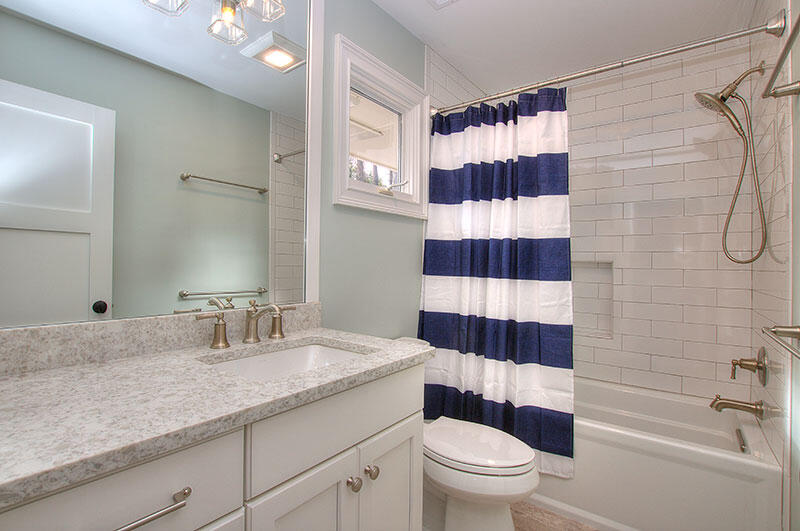 [37]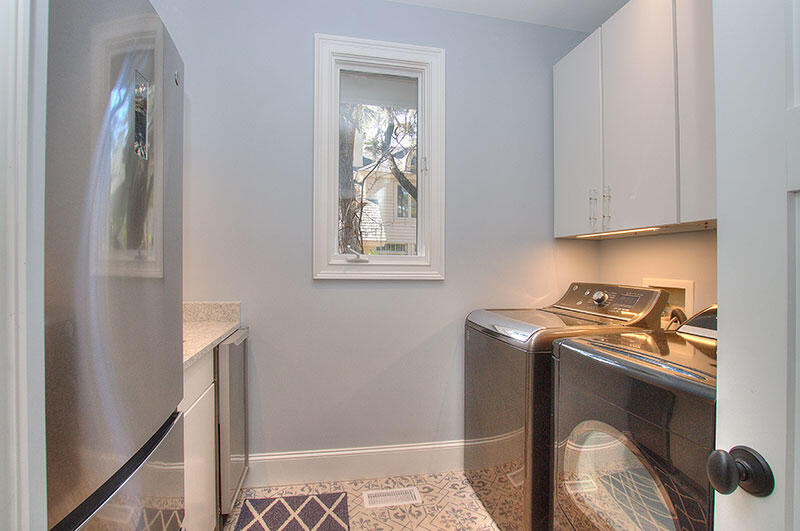 [38]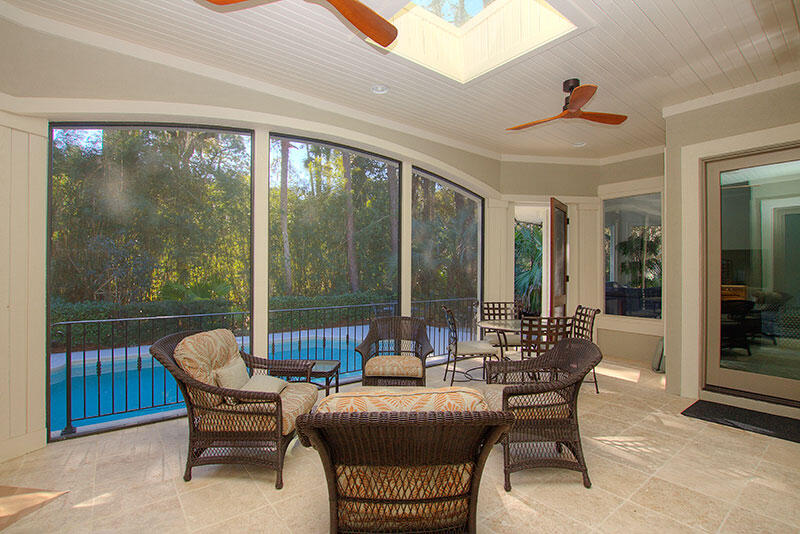 [39]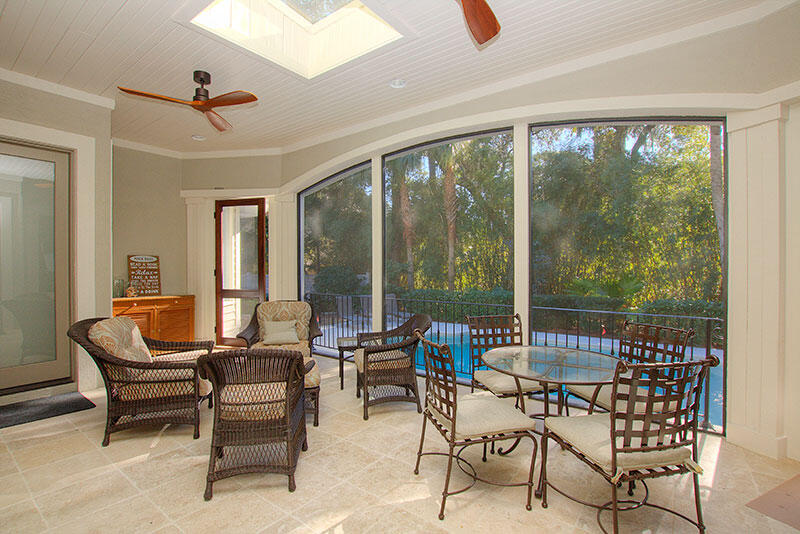 [40]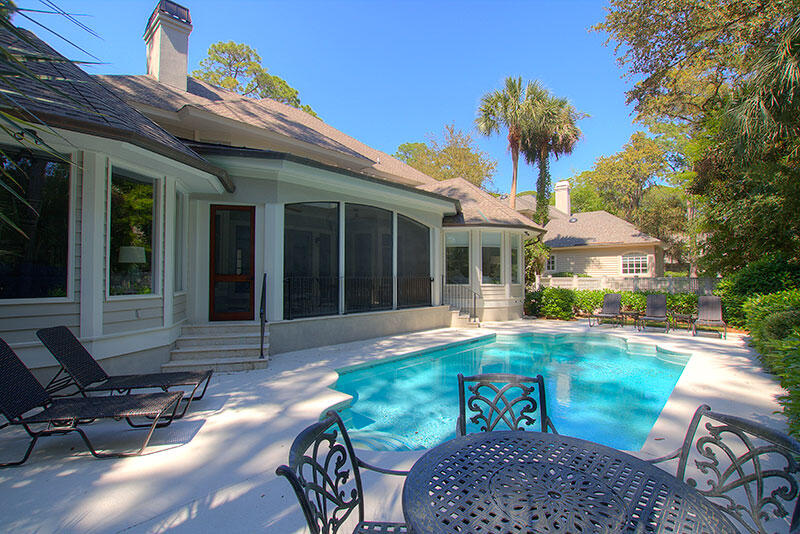 [41]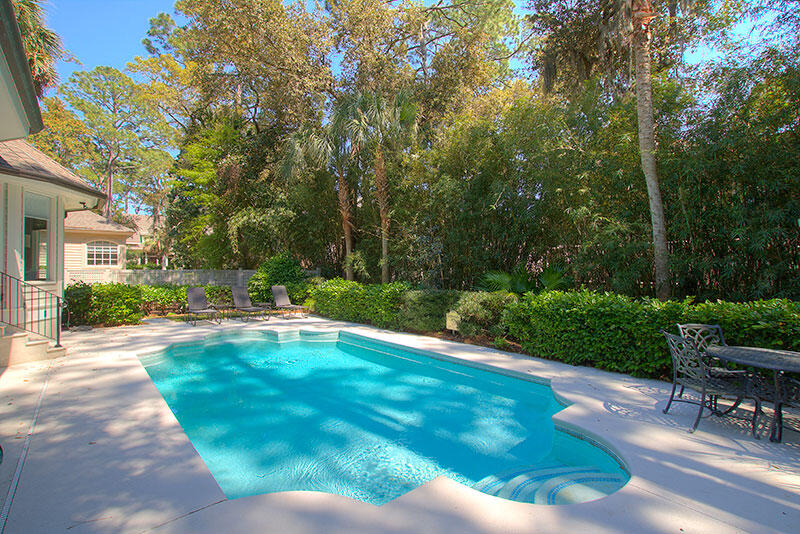 [42]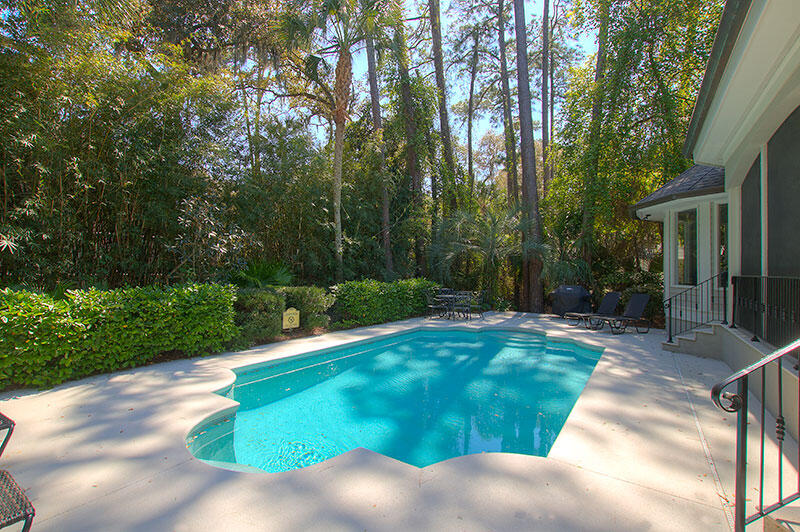 [43]
5 Bedrooms
7 Baths
Oceanside
Private Pool
Walk to beach
11 Duck Hawk ~ Sea Pines
New to Destination Vacation, 11 Duck Hawk in Sea Pines exudes luxury, comfort and understated elegance. Beautifully redesigned in 2020, this 4th row Oceanside home offers 5 bedroom suites, bedding for up to 14 guests, fully furnished screened porch with pool bath, private swimming pool and an unparalleled setting of relaxation for a purely blissful Hilton Head vacation.
The living room, anchored by a shiplap fireplace and large mounted TV, is beautifully appointed and the elegant dining room seats up to 10 guests comfortably. The kitchen, with upscale appliances, and the adjoining Great Room are perfectly situated to enjoy casual living around the large center island or sitting area in the Great Room with wall mounted TV. The beautiful bedrooms each have a private bath, designed for comfort and privacy. Step outside from the Great Room to the large screened porch where you can unwind or dine on the comfortable furniture or move out to the pool deck with lounge chairs and gas grill.
When it is time to explore your surroundings, this Sea Pines vacation rental is a short, safe walk on a paved beach path to the famed Atlantic Ocean beaches of Hilton Head Island. At the end of the street, you will find the paved bike path that runs throughout Sea Pines and outside of the community gates if you dare to go further! Sea Pines is a world-class vacation resort with pristine beaches, miles of biking trails, Lawton Stables with live petting zoo, public golf courses, including Harbour Town Golf Links, Racquet Clubs, shopping, restaurants and fully operational marinas in Harbour Town and South Beach with water sports, fishing charters and live entertainment. Most Sea Pines amenities are open to the public, but some may have parking fees or seasonal rates as determined by the resort. *Please note: Garage is not available to guests at this home.
Location
Sea Pines
4th Row Oceanside
Private Swimming Pool (Can be heated for additional fee)
Amenities
Free Wireless Internet
7 TV's (5 bedrooms, Living Room and Den)
Washer and Dryer in home
Furnished Screened Porch
Gas Grill (propane provided)
Property Details
5 Bedrooms
5 Full Baths + Powder Room + Half Pool Bath
Sleeps 13-14
3,702 Sq. Ft.
Bedding and Baths
Level 1 - Master Suite with King and full bath (separate tub and walk-in shower)
Level 1 - King Suite with full bath (walk-in shower)
Level 2 - Bunk Suite with 2 Sets of Bunk Beds (Twin/Twin and Twin/Full/Twin Trundle) and full bath (shower/tub combo)
Level 2 - King Suite with full bath (walk-in shower)
Level 2 - King Suite with full bath (walk-in shower)
Amenities
Area Sea Pines
Sleep Cap 14
Bedrooms 5.00
ilink ilink Booking
Total # of Bathrooms 7
Location 4th Row
Walk to Beach
Private Pool
Screened Porch
Oceanside
KabaDoorName DuckHawk_11
Dates
Price
10/09/21 - 11/19/21

$800

/ night

10/09/21 - 11/19/21

$4,000

/ week

11/20/21 - 12/03/21

$960

/ night

11/20/21 - 12/03/21

$4,800

/ week

12/04/21 - 12/17/21

$800

/ night

12/04/21 - 12/17/21

$4,000

/ week

12/18/21 - 01/07/22

$960

/ night

12/18/21 - 01/07/22

$4,800

/ week

01/08/22 - 03/11/22

$800

/ night

01/08/22 - 03/11/22

$4,000

/ week

03/12/22 - 03/18/22

$960

/ night

03/12/22 - 03/18/22

$4,800

/ week

03/19/22 - 03/25/22

$1,140

/ night

03/19/22 - 03/25/22

$5,700

/ week

03/26/22 - 04/01/22

$1,300

/ night

03/26/22 - 04/01/22

$6,500

/ week

04/02/22 - 04/08/22

$1,300

/ night

04/02/22 - 04/08/22

$6,500

/ week

04/09/22 - 04/15/22

$1,300

/ night

04/09/22 - 04/15/22

$6,500

/ week

04/16/22 - 04/22/22

$1,300

/ night

04/16/22 - 04/22/22

$6,500

/ week

04/23/22 - 04/29/22

$1,140

/ night

04/23/22 - 04/29/22

$5,700

/ week

04/30/22 - 05/06/22

$1,140

/ night

04/30/22 - 05/06/22

$5,700

/ week

05/07/22 - 05/13/22

$1,140

/ night

05/07/22 - 05/13/22

$5,700

/ week

05/14/22 - 05/20/22

$1,140

/ night

05/14/22 - 05/20/22

$5,700

/ week

05/21/22 - 05/27/22

$1,400

/ night

05/21/22 - 05/27/22

$7,000

/ week

05/28/22 - 06/03/22

$1,480

/ night

05/28/22 - 06/03/22

$7,400

/ week

06/04/22 - 06/10/22

$1,660

/ night

06/04/22 - 06/10/22

$8,300

/ week

06/11/22 - 06/17/22

$1,740

/ night

06/11/22 - 06/17/22

$8,700

/ week

06/18/22 - 06/24/22

$1,740

/ night

06/18/22 - 06/24/22

$8,700

/ week

06/25/22 - 07/01/22

$1,740

/ night

06/25/22 - 07/01/22

$8,700

/ week

07/02/22 - 07/08/22

$1,740

/ night

07/02/22 - 07/08/22

$8,700

/ week

07/09/22 - 07/15/22

$1,740

/ night

07/09/22 - 07/15/22

$8,700

/ week

07/16/22 - 07/22/22

$1,740

/ night

07/16/22 - 07/22/22

$8,700

/ week

07/23/22 - 07/29/22

$1,740

/ night

07/23/22 - 07/29/22

$8,700

/ week

07/30/22 - 08/05/22

$1,740

/ night

07/30/22 - 08/05/22

$8,700

/ week

08/06/22 - 08/12/22

$1,580

/ night

08/06/22 - 08/12/22

$7,900

/ week

08/13/22 - 08/19/22

$1,300

/ night

08/13/22 - 08/19/22

$6,500

/ week

08/20/22 - 08/26/22

$1,040

/ night

08/20/22 - 08/26/22

$5,200

/ week

08/27/22 - 10/07/22

$1,040

/ night

08/27/22 - 10/07/22

$5,200

/ week

10/08/22 - 11/18/22

$880

/ night

10/08/22 - 11/18/22

$4,400

/ week

11/19/22 - 12/02/22

$1,040

/ night

11/19/22 - 12/02/22

$5,200

/ week

12/03/22 - 12/16/22

$880

/ night

12/03/22 - 12/16/22

$4,400

/ week

12/17/22 - 01/06/23

$1,040

/ night

12/17/22 - 01/06/23

$5,200

/ week

01/07/23 - 03/10/23

$880

/ night

01/07/23 - 03/10/23

$4,400

/ week