Keyboard ID: SPO07
Unit Comments:
We recommend the Cross Island Expressway (toll) to get to the Sea Pines Traffic Circle. At Sea Pines Traffic Circle, take the Pope Ave Exit for .7 mile to Cordillo Parkway (traffic light). Turn right on Cordillo Parkway and continue for approx. 1.4 miles to the stop sign. Take right on N. Sea Pines Drive. After entering Guard Gate, continue approx. 0.9 mile and turn left on Spotted Sandpiper. #7 is on the left.
Leave a Review
[3]
Available Specials
There are no specials currently available for booking. Please check back soon for special offers.
Spotted Sandpiper 07
7 Spotted Sandpiper
29928
Hilton Head Island
,
SC
United States
32° 7' 40.3572" N, 80° 46' 57.8136" W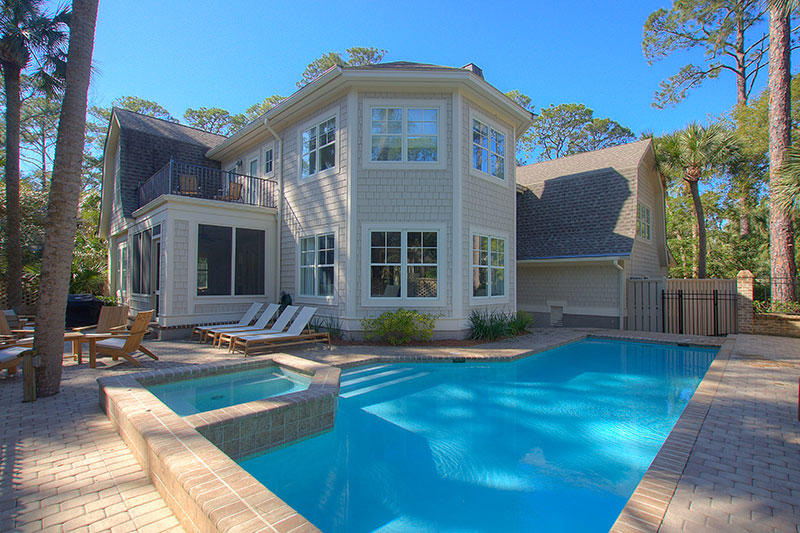 [5]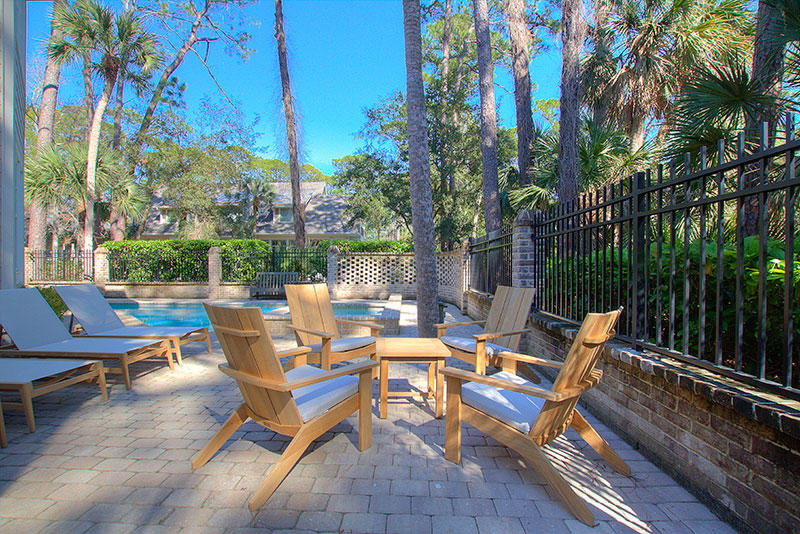 [6]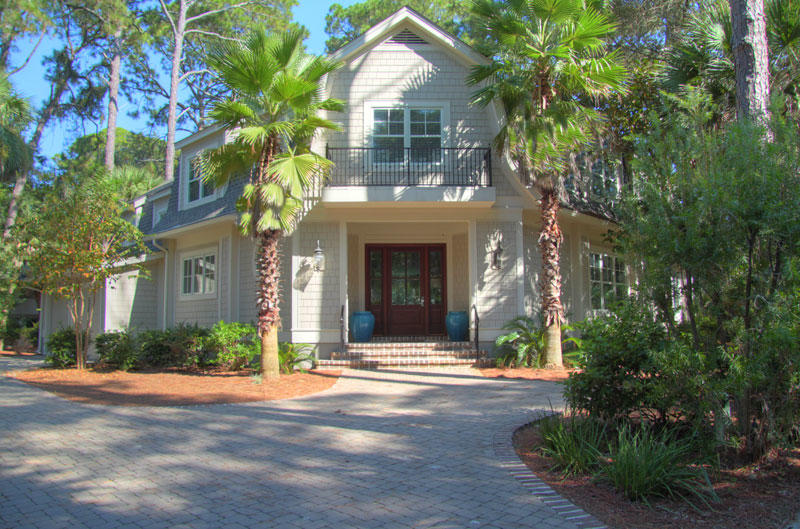 [7]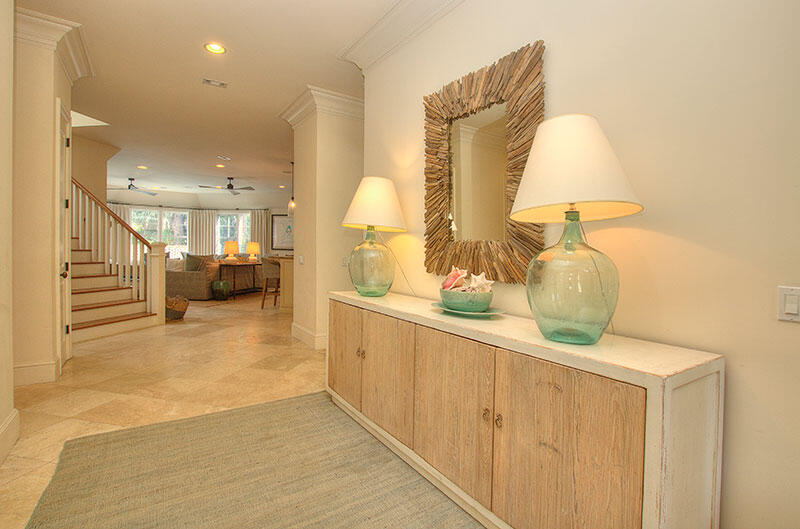 [8]
[9]
[10]
[11]
[12]
[13]
[14]
[15]
[16]
[17]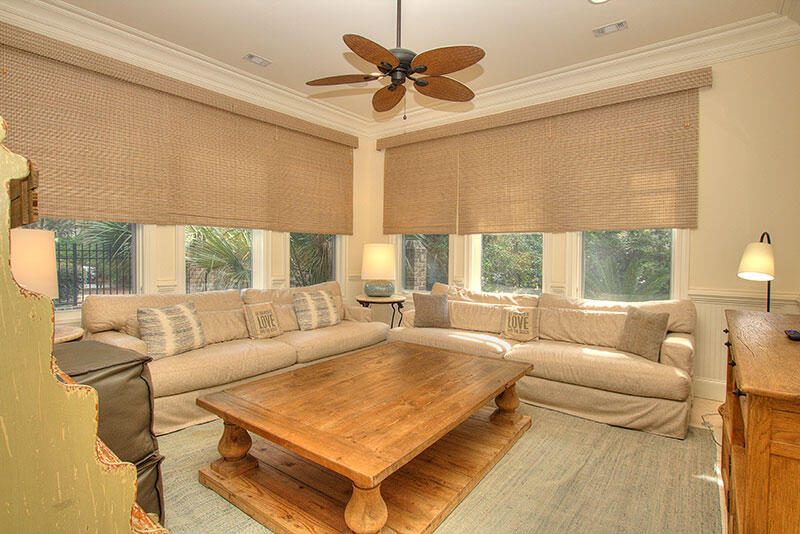 [18]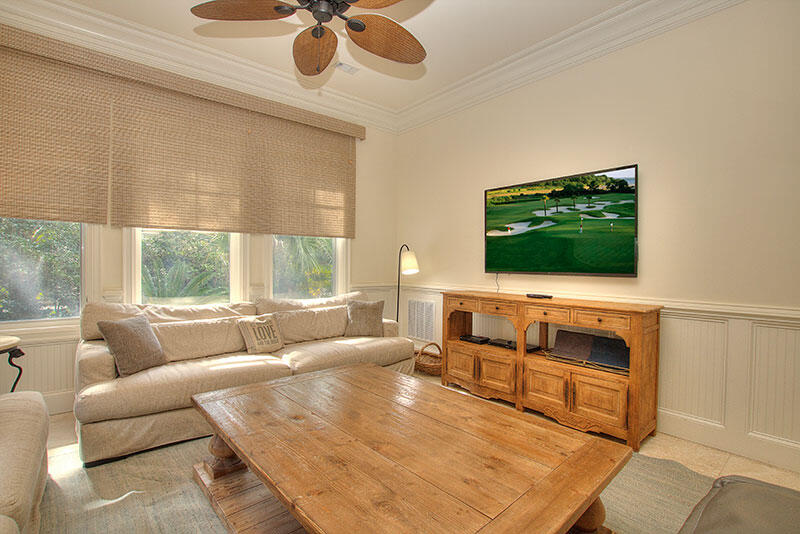 [19]
[20]
[21]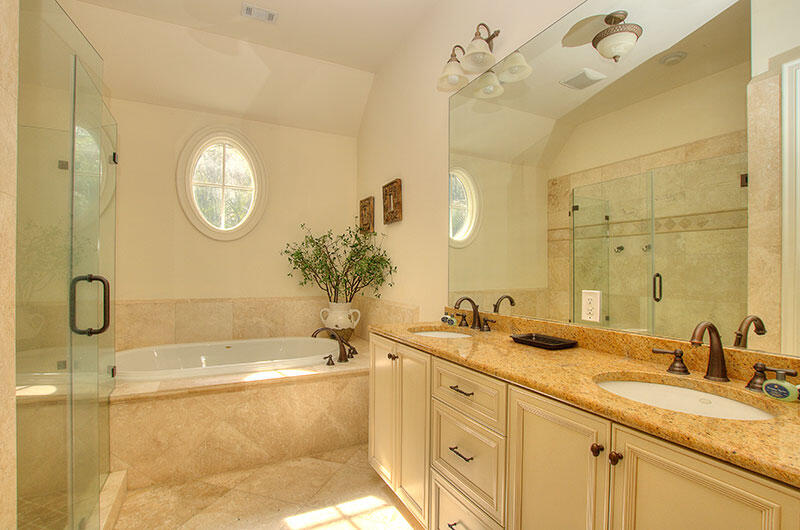 [22]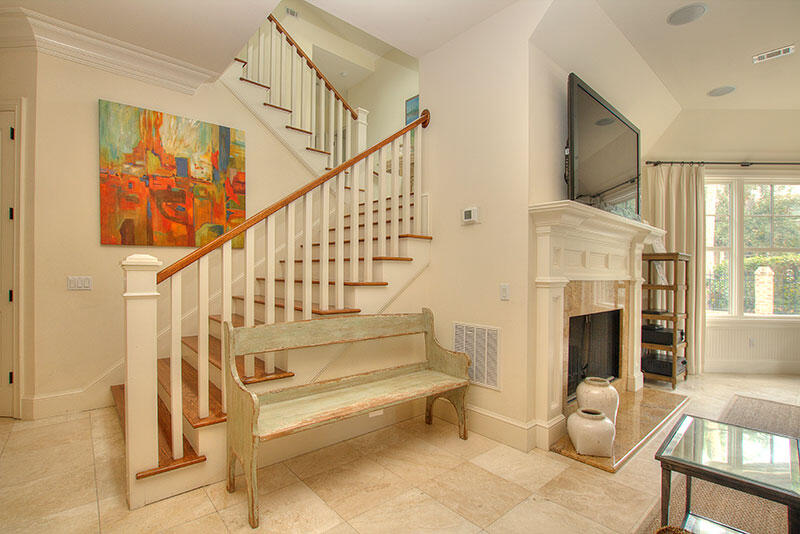 [23]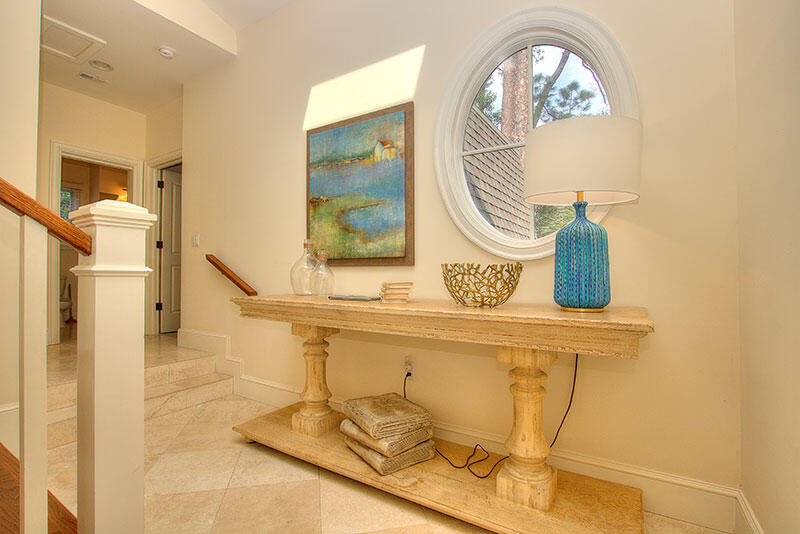 [24]
[25]
[26]
[27]
[28]
[29]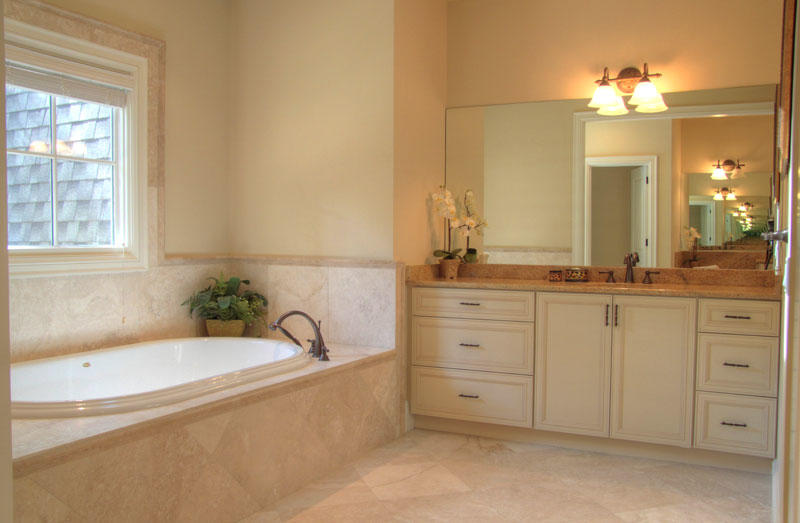 [30]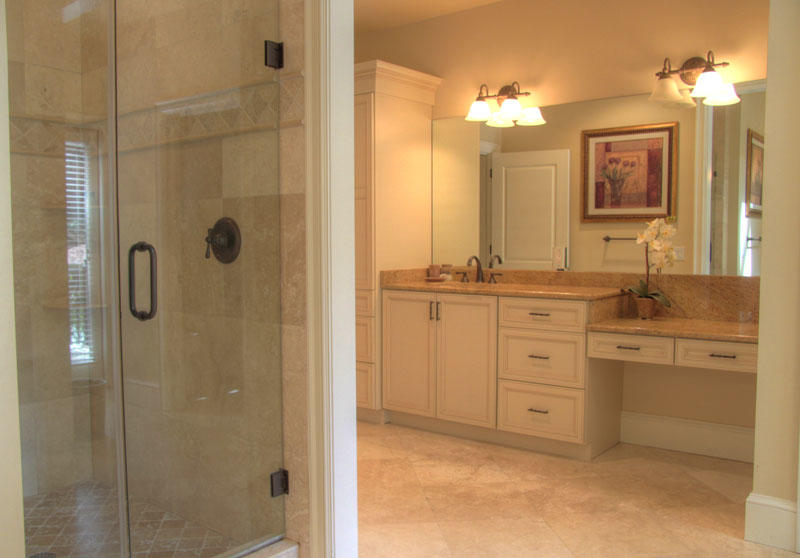 [31]
[32]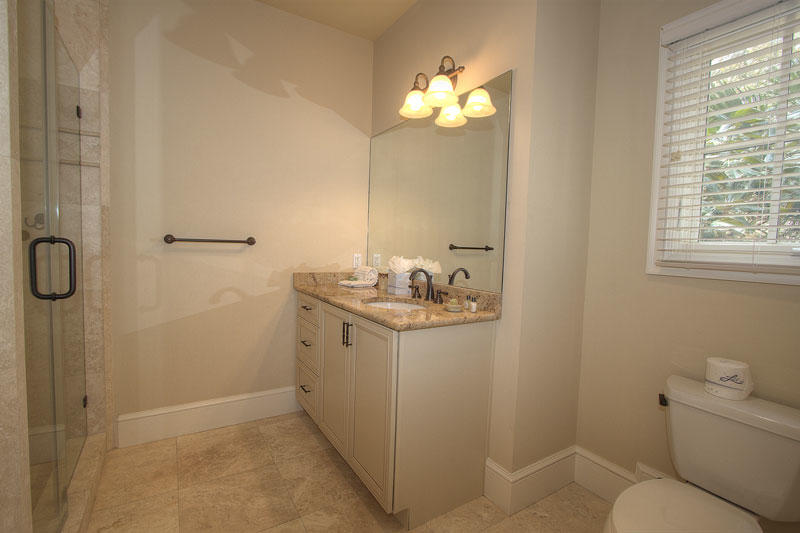 [33]
[34]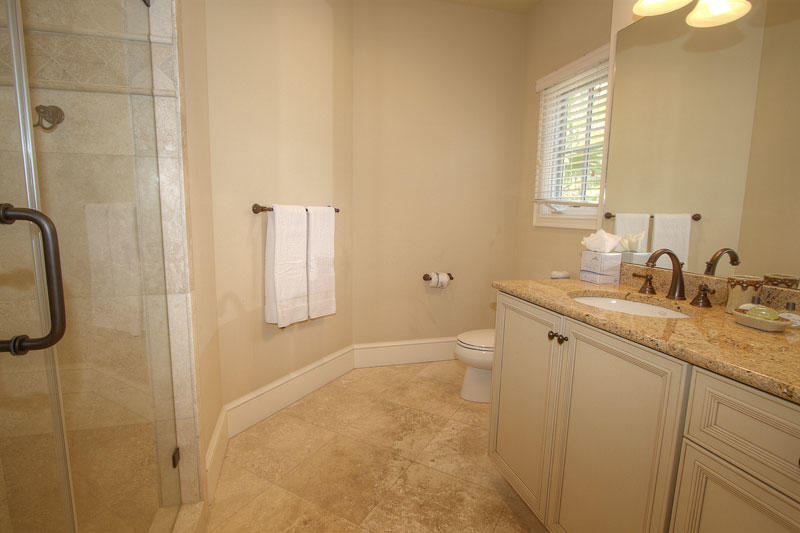 [35]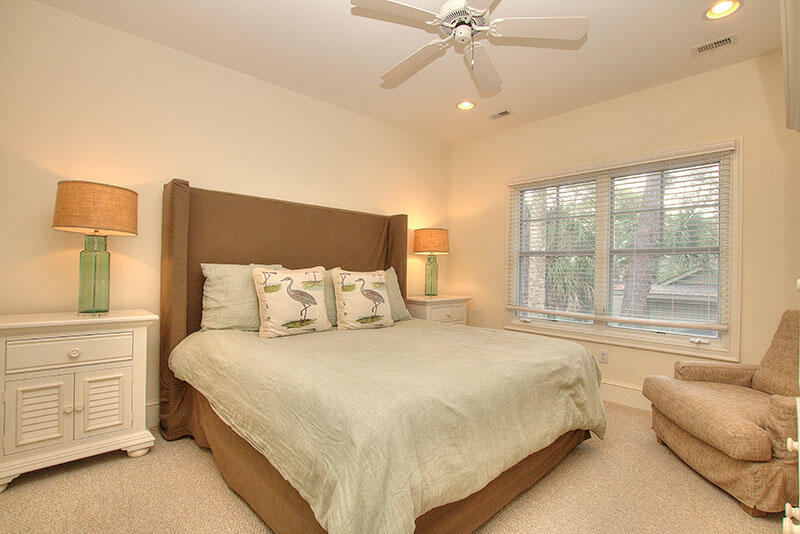 [36]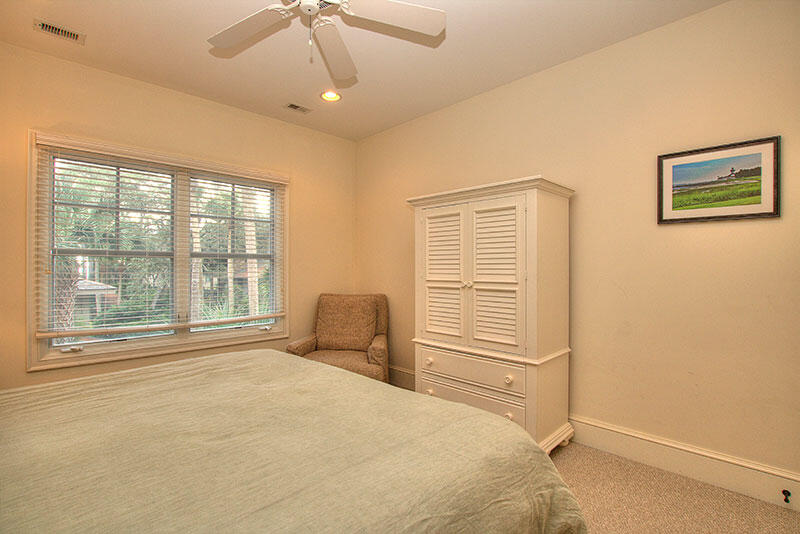 [37]
[38]
[39]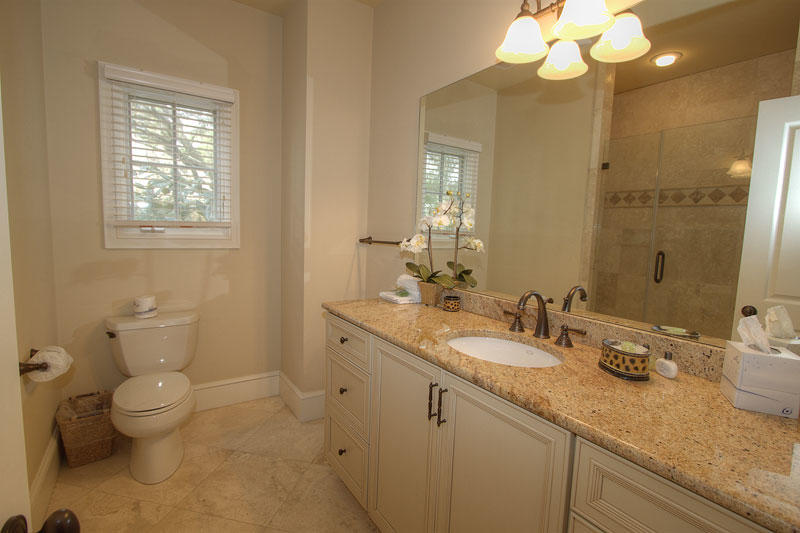 [40]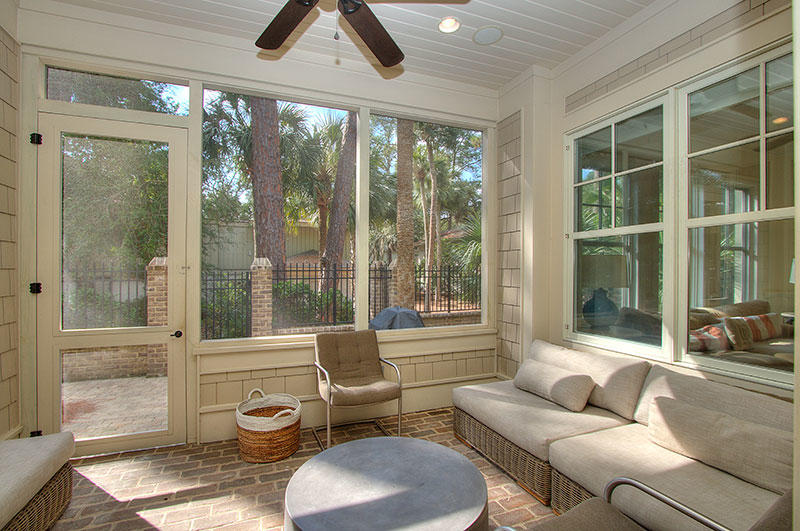 [41]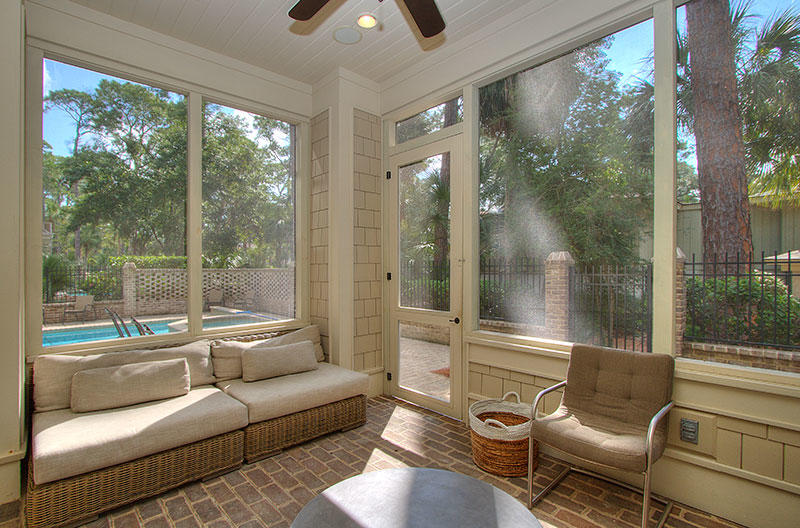 [42]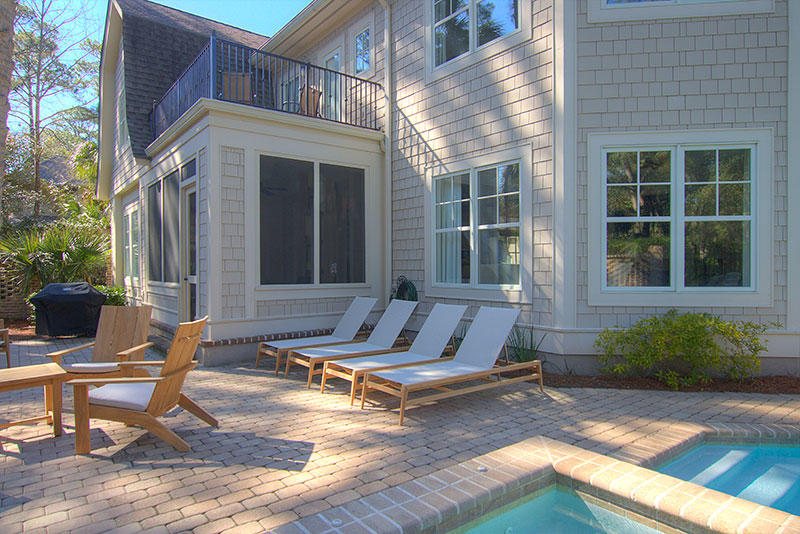 [43]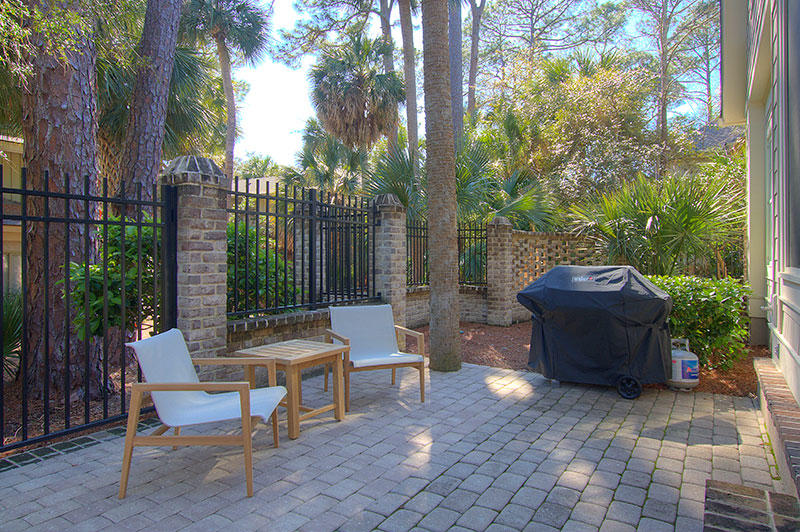 [44]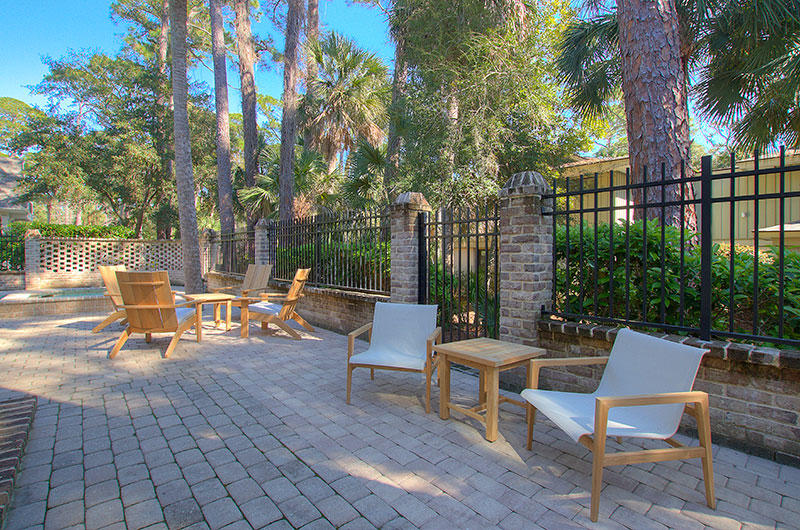 [45]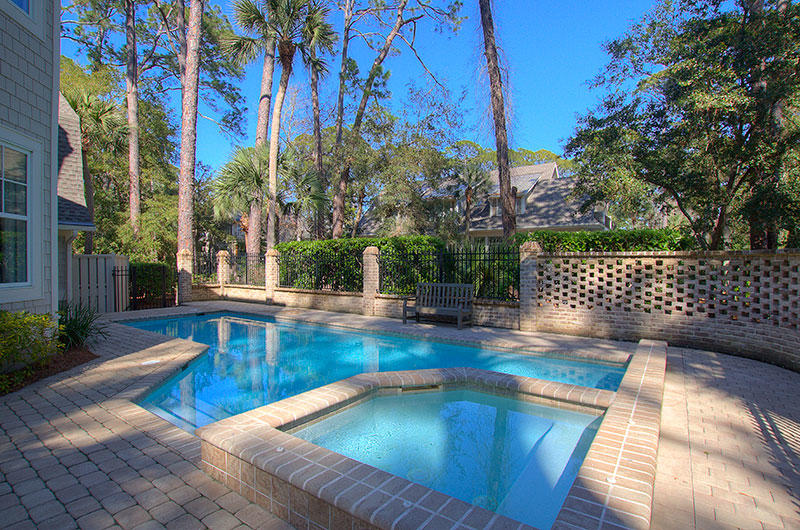 [46]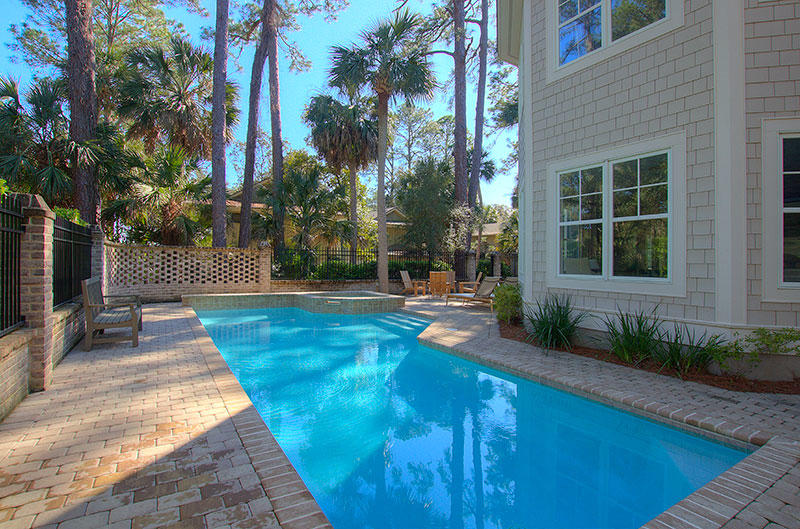 [47]
7 Bedrooms
7 Baths
Oceanside
Private Pool
Spa
Walk to beach
7 Spotted Sandpiper ~ Sea Pines
This 7 bedroom vacation home is the perfect blend of luxury and comfort. High end appointments, from the travertine tile floors to the custom cabinets, countertops and mouldings, are balanced with plush furniture, multiple living areas and an open floorplan. This home is 3rd Row from the ocean (on the beach path) and offers exceptional amenities, such as private pool (can be heated for additional charge), spa, gas grill and outdoor sitting areas.
The 1st floor of this home features a master bedroom, gourmet kitchen that opens to a large living room with 65" flat screen and dining area adjacent to the living room with views of the private pool. A separate den with 60" flat screen is located behind the kitchen. The first floor also includes the laundry room and a separate full bath. The mid level is halfway up the staircase and has a bedroom with queen bed and a full bath. The top level features a second master suite with wet bar and expansive master bath, two bedrooms each with 2 double beds and full baths, and King bedroom that shares a private hallway and full bath with a Queen bedroom.
Sea Pines is a world-class vacation resort with pristine beaches, miles of biking trails, Lawton Stables with live petting zoo, public golf courses, including Harbour Town Golf Links, Racquet Clubs, shopping, restaurants and fully operational marinas in Harbour Town and South Beach with water sports, fishing charters and live entertainment.
7 Spotted Sandpiper is a wonderful choice for family vacations or corporate retreats.
Bedding: 3 Kings, 2 Queens, 4 Doubles
Amenities
Area Sea Pines
Sleep Cap 18
Bedrooms 7.00
ilink ilink Booking
Total # of Bathrooms 7
Location 3rd Row
Walk to Beach
Private Pool
Spa
Oceanside
KabaDoorName SpottedSandpiper_7
Dates
Price
10/09/21 - 11/19/21

$1,120

/ night

10/09/21 - 11/19/21

$5,600

/ week

11/20/21 - 12/03/21

$1,340

/ night

11/20/21 - 12/03/21

$6,700

/ week

12/04/21 - 12/17/21

$1,120

/ night

12/04/21 - 12/17/21

$5,600

/ week

12/18/21 - 01/07/22

$1,340

/ night

12/18/21 - 01/07/22

$6,700

/ week

01/08/22 - 03/11/22

$1,120

/ night

01/08/22 - 03/11/22

$5,600

/ week

03/12/22 - 03/18/22

$1,320

/ night

03/12/22 - 03/18/22

$6,600

/ week

03/19/22 - 03/25/22

$1,560

/ night

03/19/22 - 03/25/22

$7,800

/ week

03/26/22 - 04/01/22

$1,780

/ night

03/26/22 - 04/01/22

$8,900

/ week

04/02/22 - 04/08/22

$1,780

/ night

04/02/22 - 04/08/22

$8,900

/ week

04/09/22 - 04/15/22

$1,780

/ night

04/09/22 - 04/15/22

$8,900

/ week

04/16/22 - 04/22/22

$1,780

/ night

04/16/22 - 04/22/22

$8,900

/ week

04/23/22 - 04/29/22

$1,560

/ night

04/23/22 - 04/29/22

$7,800

/ week

04/30/22 - 05/06/22

$1,560

/ night

04/30/22 - 05/06/22

$7,800

/ week

05/07/22 - 05/13/22

$1,560

/ night

05/07/22 - 05/13/22

$7,800

/ week

05/14/22 - 05/20/22

$1,560

/ night

05/14/22 - 05/20/22

$7,800

/ week

05/21/22 - 05/27/22

$1,900

/ night

05/21/22 - 05/27/22

$9,500

/ week

05/28/22 - 06/03/22

$2,020

/ night

05/28/22 - 06/03/22

$10,100

/ week

06/04/22 - 06/10/22

$2,260

/ night

06/04/22 - 06/10/22

$11,300

/ week

06/11/22 - 06/17/22

$2,380

/ night

06/11/22 - 06/17/22

$11,900

/ week

06/18/22 - 06/24/22

$2,380

/ night

06/18/22 - 06/24/22

$11,900

/ week

06/25/22 - 07/01/22

$2,380

/ night

06/25/22 - 07/01/22

$11,900

/ week

07/02/22 - 07/08/22

$2,380

/ night

07/02/22 - 07/08/22

$11,900

/ week

07/09/22 - 07/15/22

$2,380

/ night

07/09/22 - 07/15/22

$11,900

/ week

07/16/22 - 07/22/22

$2,380

/ night

07/16/22 - 07/22/22

$11,900

/ week

07/23/22 - 07/29/22

$2,380

/ night

07/23/22 - 07/29/22

$11,900

/ week

07/30/22 - 08/05/22

$2,380

/ night

07/30/22 - 08/05/22

$11,900

/ week

08/06/22 - 08/12/22

$2,140

/ night

08/06/22 - 08/12/22

$10,700

/ week

08/13/22 - 08/19/22

$1,780

/ night

08/13/22 - 08/19/22

$8,900

/ week

08/20/22 - 08/26/22

$1,440

/ night

08/20/22 - 08/26/22

$7,200

/ week

08/27/22 - 10/07/22

$1,440

/ night

08/27/22 - 10/07/22

$7,200

/ week

10/08/22 - 11/18/22

$1,200

/ night

10/08/22 - 11/18/22

$6,000

/ week

11/19/22 - 12/02/22

$1,440

/ night

11/19/22 - 12/02/22

$7,200

/ week

12/03/22 - 12/16/22

$1,200

/ night

12/03/22 - 12/16/22

$6,000

/ week

12/17/22 - 01/06/23

$1,440

/ night

12/17/22 - 01/06/23

$7,200

/ week

01/07/23 - 03/10/23

$1,200

/ night

01/07/23 - 03/10/23

$6,000

/ week